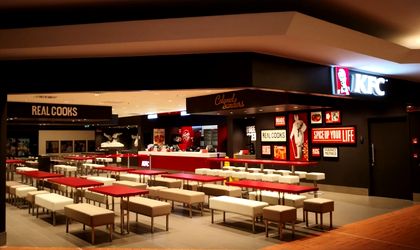 Fast-food restaurant chain KFC Romania will inaugurate its first unit in the city of Alba Iulia. The KFC restaurant in Alba Iulia, located on the ground floor of the Alba Mall, is the brand's 74th location nationwide, and the result of an investment of approximately EUR 900,000.
It is built on an area of ​​400 sqm, with a capacity of up to 98 seats, and the consumers can also dine on the spacious, functional terrace during the summer.
"We are preparing for a year-end with many openings at the group level, and KFC is the network with the most new restaurants this month. We now arrive in Alba Iulia, which once again confirms our strategy to not only cover large cities but also those with less than 100,000 inhabitants. We know there are KFC fans all over the country and we want to be there whenever they want a portion of Crispy Strips or Hot Wings or to try the latest KFC products," says Monica Eftimie, chief marketing officer, Sphera Franchise Group.
The restaurant's team consists of 50 people, including kitchen workers, clerks, chefs and assistant managers. The employment conditions on these jobs do not require a previous work experience, but only a positive attitude, motivation and desire for development in the field.