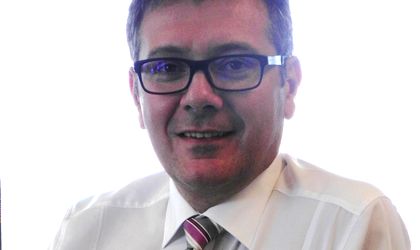 Bayer Pharmaceutical's operations in Romania and the Republic of Moldova will be coordinated starting this month by Catalin Radu, who will take over the attributions of Dr. Gerhard Waltl.
With 15 years of experience in pharmaceuticals and several national and international roles in the sector, Catalin Radu proposes a strategic approach for his term, with an ambitious view of the future.
"Bayer's business model is focused on innovation and development – we always want to do more, we are always learning and trying to make the most of the knowledge and personality of every member of our team. I am glad to be able to take this vision forward and I am certain that, together with my colleagues in the Pharmaceuticals division, we will be involved in projects through which we can really contribute to improving the quality of life for people in Romania and Moldova," Radu said.
Catalin Radu joined Bayer in 2007 as director of the Pharmaceuticals division in Romania. Two year later he was named Regional Brand Manager in Berlin, and between 2012-2014 he was the Business Operations Manager for Turkey-Maghreb in the EMA region. In 2015-2018 he was in Kazakhstan, first as head of Pharmaceuticals for Central Asia, then as CEO of Bayer Kazakhstan.