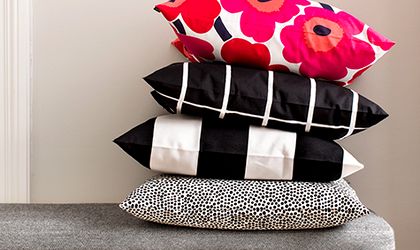 Danish retailer Jysk recorded a turnover of RON 482.8 million and a gross profit before taxes of RON 67.2 million in the 2018 financial year – the best financial results since the company entered the Romanian market in 2007.
The results represent a 33 percent increase in turnover and a 23 percent increase in gross profits over the previous financial year.
 Jysk opened 15 new stores in 2018 and currently has 63 stores in Romania and over 800 employees.
The highest-grossing product categories, with 25-30 percent higher sales than the previous year, are bed linen and mattresses. From the furniture category, bedroom furniture had the biggest increase, followed by shelves and bookcases, while from the garden furniture category the biggest increase in sales was recorded by outdoor furniture sets.
"The fact that the biggest sales increases were registered for product categories for the bedroom – bed linen, mattresses, furniture – shows that more and more customers in Romania see the JYSK brand as being specialized in sleeping products. Our payoff is Scandinavian Sleeping and Living, we have a range of high-quality and affordable sleep products, and this has attracted buyers. We are also focusing on preparing the shop staff. Sales assistants periodically participate in trainings on our new products, so they know what to recommend to their customers, according to their needs," says Alex Bratu, country manager of JYSK Romania and Bulgaria.
JYSK's very good results in Romania follow the positive trend that JYSK Group has registered internationally. The group operates in 50 countries and has over 2,600 stores. The group announced a turnover of EUR 3.577 billion and a gross profit of EUR 474 million.
The company opened its first store in Romania in 2007 in Oradea and now has 63 stores across the country. The newest store is JYSK Roman, which was inaugurated on November 22, the same day the company launched its Black Friday campaign. At the same time, the number of employees increased from 623 at the end of 2017 to more than 800 employees today.
The company estimates that in the coming years, as it opens new stores, it will have 150 new job vacancies each year. JYSK Romania's target is to reach 135 stores by the end of 2023.