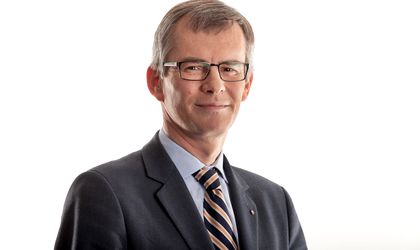 Jerome Olive will take over, from September, the position of general manager of Automobile Dacia and general manager of Groupe Renault Romania, replacing Antoine Doucerain, announced the company. Doucerain took over as general manager on May 1 from Yves Caracatzanis.
The responsibilities and duties of Jerome Olive will be exercised during the interim until a new Groupe Renault nomination. In his new job, Jerome Olive will have the primary task of creating a better synergy between the Renault and Nissan brands in production and suppliers.
"Antoine Doucerain is leaving Romania for personal reasons. Jerome Olive, currently Alliance Regional SVP – Manufacturing, Supply Chain & Process Engineering for the Eurasia region, has also served as general manager of Dacia and Groupe Renault Romania for the period 2010-2013," said the company.
In 1999, Olive became deputy managing director, taking over the management of the plant in early 2004. In January 2010, he was appointed general manager of Dacia and Groupe Renault Romania until 2013.