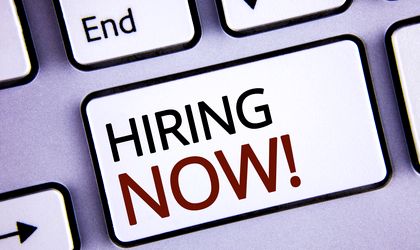 The workforce problem in the IT industry will not disappear this year, but its coordinates seem to be changing. EXE Software outlined a few of the changes that will be seen in 2019, cited by Start-up.ro.
The list of the most popular jobs of the moment in IT are engineers in AI/Machine Learning, experts in cybersecurity and data scientists. These come in addition to the positions that are already popular, like programmers in C#, .NET, Java, Phyton or Business Intelligence solutions developers.
Apparently, companies in the industry will use all the new technologies available in projects that stimulate learning and personal development.
Among the skills most appreciated by companies are knowledge and working experience in languages ​​and programming techniques, flexibility and ability to adapt to the needs of the team and speaking foreign languages.
As for open positions at EXE Software, they are currently looking for Web Development teams (.Net framework, Sales and Business Analyst).
What companies offer is access to eLearning platforms, participation in trainings of soft and hard skills, attendance at workshops, financial support for obtaining certifications and free language courses at the company.
Also, companies are offering a generous recreation space, sport activities at the office, fresh fruits,  continuously rearranged spaces that stimulate productivity and flexible work schedules, with the possibility of remote work and the provision of additional days of leave granted in relation to seniority in the company.