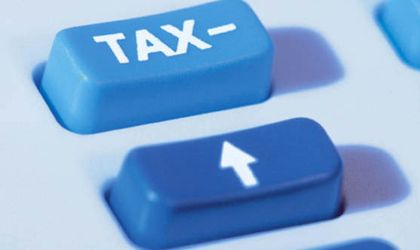 The Government estimate of VAT income in the second budget revision is overly optimistic and it requires that in four to five months remaining in the year to have a 20 percent increase, said Ionut Dumitru, Fiscal Council president.

"This revision, as we have expressed at the Fiscal Council, brings some major changes to income and expenditure. In its first version, the correction brought a correction of revenue projections, some corrections were well founded, some less justified, and we have emphasized to the Fiscal Council that income from VAT and excise tax has a projection that was quite optimistic. At the second iteration of the rectification, the estimation is even more optimistic; for example in VAT we have an increase over the same seven months 10 percent, and the budget rectification proposes an increase of 15 percent throughout the year. This would mean that in four to five months remaining by the end of the year, we must have a 20 percent increase in VAT income, which is not impossible, but it is excessively optimistic," said Dumitru.
He said that real economic growth of 5.5 percent, compared to 6.1 percent, as was the previous projection, is a very large one, which leaves the landscape of projections currently in the market.
"We have a projection at the bank (Raiffeisen Bank) of 4.2 percent, but we are already very optimistic and we are in the process of revising it, probably somewhere below 4 percent, rather to 3.5 percent, so 5.5 percent growth seems unrealistic at the moment and seems to have a very low probability When we talk about projections no one knows exactly what will happen in the future, but we can attach some lower or higher probabilities. At 5.5 percent economic growth projected by the Government, I would attach a probability close to 0," explained Dumitru.
He also pointed out that in a scenario of not changing economic policies by the end of the year and running the budget as it is now rectified, the probability of exceeding the 3 percent of GDP deficit threshold is very high.