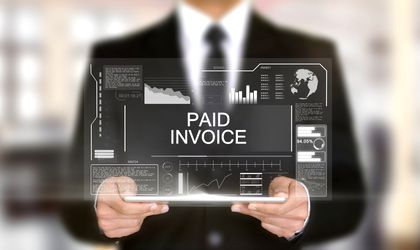 Invoices are a necessary part of any business but can also be a major source of stress and frustration. Misplaced or lost invoices can lead to missed payments and late fees, while incorrect invoicing can result in overpaying goods or services. That's why it's essential to have a solid process in place for invoice processing.
Following simple best practices can streamline the process and keep your business running smoothly.
Account for Every Invoice
Make sure that you account for every invoice. This means tracking all invoices as they come in and ensuring they are correctly filed. You also want to know when each invoice is due to stay on top of payments.
There are a few different methods you can use to track invoices.
Use an Online Accounting Software
This is perhaps the easiest way to keep track of invoices. Online accounting software like FreshBooks or QuickBooks can help you stay organized and efficient. Simply create an account and input all your invoices into the system. The software will track when each invoice is due and remind you to make a payment.
Use a Spreadsheet
If you don't want to use online accounting software, you can create a spreadsheet to track invoices. This can be a bit more time-consuming, but it will still help you stay organized. Simply create columns for the invoice number, date received, date due, and amount owed. Then input all of your invoices into the spreadsheet and update it regularly.
Use a Filing System
Another option is to use a filing system to track invoices. This can be as simple as creating a file for each month and storing all of your invoices in that file. Or you could create a file for each vendor and store all their invoices together.
Whichever method you choose, make sure that you update your files regularly so that you can easily find an invoice when you need it.
Ensure Accuracy
It's also essential to make sure that your invoices are accurate. This means double-checking the information on each invoice before you pay it. Incorrect invoicing is a common problem, but it's easily avoidable if you take the time to check the details.
There are a few things you should look for when checking the accuracy of an invoice.
Look for Common Mistakes
There are a few common mistakes that businesses make when invoicing. These include incorrect prices, incorrect quantities, and wrong dates. By taking a moment to review each invoice, you can catch these mistakes and avoid overpaying for goods or services.
Check Your Contracts
Another way to ensure accuracy is to check your contracts. This is especially important if you're working with a new vendor. Ensure that the invoiced amount matches the contract price and that all the details are correct. This will help you avoid any misunderstandings down the road.
Use a Good Filing System
Make use of a good filing system. This will help you locate invoices quickly and easily when you need them. A good system will also help you track payments and outstanding balances.
There are a few factors you should consider when using a filing system.
How to Store Your Invoices
The first step is to decide how you will store your invoices. This can be done electronically or physically. If you choose to store your invoices electronically, you'll need to decide whether to use accounting software, a spreadsheet, or another system. If you opt for a physical filing system, you'll need to purchase folders and labels.
How to Organize Your Invoices
The next step is to decide how you will organize your invoices. You can do this by month, vendor, or other methods. It is vital to choose a system that works for you and stick to it.
How Often to Update Your System
You should also decide how often you're going to update your system. This will depend on how many invoices you receive and how often you need to access them.
You can probably get away with updating your system monthly if you receive only a few invoices each month. However, if you receive a lot of invoices, you may need to update your system more frequently.
Create a Timeline
Create a timeline for processing invoices. This will ensure that all invoices are handled promptly and that no one falls behind on payments. Having a timeline also helps avoid any late fees or penalties from being assessed.
There are some factors you should take into consideration when creating a timeline.
Decide When to Process Invoices
The first step is to decide when you're going to process invoices. This will depend on your business and your accounting cycle. Most businesses make sense to process invoices at the end of each month. This gives you time to receive all invoices and ensures they are accounted for in the month's financial statements.
Determine Who Will Process Invoices
The next step is to determine who will be responsible for processing invoices. In most cases, this will be the person in charge of accounts payable. However, if you have a small business, you may want to designate someone else to handle this task.
Create a Checklist
Once you've decided who will be processing invoices and when they'll be processed, you need to create a checklist. This checklist should include all the steps necessary to process an invoice, from receiving it to filing it away. Having a checklist ensures that each invoice is handled correctly and on time.
Automate
Make use of automation. There are many software programs available that can help you automate the invoice processing process. This can save you a lot of time and energy, and it can also help to keep your records more accurate.
You should consider a few factors when deciding whether or not to automate your invoice processing.
What Type of Software to Use
The first step is deciding what software you will use to automate invoice processing. Many accounting software programs are available, so you'll need to choose the right one for your business. You should also consider whether you want to use a cloud-based or on-premises solution.
How Much Automation You Need
The next step is to determine how much automation you need. This will depend on how many invoices you receive and how often you need to process them. If you only receive a few invoices each month, you may not need a lot of automation. However, if you receive many invoices, you may want to consider using a more robust solution.
What Features You Need
The last step is to decide what invoice processing services company you need. This will depend on your specific business needs. However, there are some basic tasks that most businesses will need to be done, such as the service to track payments, generate reports, and send invoices electronically.
Conclusion
By following these best practices for invoice processing, you can ensure that all of your invoices are accounted for and that you always know what's owed to whom and when. Having a solid process in place will also help you to stay organized and efficient-especially during tax season!
Photo: dreamstime.com