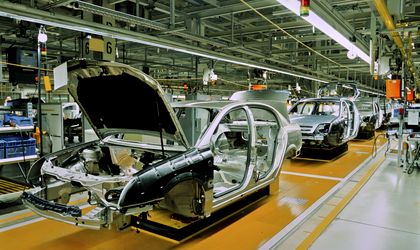 Industrial activity in Romania was in July as low as it was in June with growth maintained at low levels, while some indicators fell below the previous month. Managers' expectations for the next six months have stagnated, but are below the historical average of the past 3 years. Basically, the July data does not contain any signal of return.
The pattern of indicators suggests an internal weakening of industrial activity, aggravated by seasonality. A recovery is expected to start in August or, more likely, in September. For now, however, it is almost certain that the steady decrease in growth over the last three months will be felt in all economic sectors.
Starting in 2014, each month, the IRSOP and SNSPA have been asking a representative sample of managers in whether production, orders, stocks, hiring and others parameters have increased or decreased since the previous month. An index based on the net response ratio signals expansion if it passes 50 points and contraction if it falls below 50.
Production
The volume of production remains positive and shifted from 55 in June to 56 in July. The minimal advance does not have the support of correlated indicators and seems to be more of a circumstantial boost.
Stocks have fallen back from 49 to 47, a sign that firms have released some of their finished products, are avoiding unnecessary storage and produce too little to lift the level of stocks.
Demand
New orders have fallen from 53 to 52. Any drop, no matter how small, in new orders has a demoralizing effect and probably explains why companies' optimism is gradually eroding.
Export orders dropped more drastically from 57 in June to 54 in July. In the last five months domestic demand has dropped steadily, while orders for export fluctuated up and down without a clear direction. In fact, orders for exports have become more volatile than domestic demand and thus more unpredictable. One explanation is probably the weakening of the Euro zone, following the tensions in global trade.
Imports of raw materials have dropped significantly from 60 to 54. Companies are starting to cut costs due to shortage of orders and rising prices for energy and raw materials.
Workforce
The number of employees remained negative at 47 points in July, the same as in June. The employment level is now 3 points below the historical average of 50 points.
Cost and income
Production costs declined in July to 66 against 70 in June, on the background of weakening current activity and reticence towards investment. However, the cost levels are above the historical average of 63 points. Cost indicators must be followed closely in the coming months. The prices paid by companies are an important clue for anticipating final prices at the consumer level. If companies pay less, the final prices should decrease with positive effects on inflation.
The prices charged by companies for their own products declined strongly from 60 to 57. In the context of low demand and uncertainty, firms have a low capacity to maintain sales at advantageous prices.
Expectations
Managers' optimism index remained at 59 points as in June, 2 points below the historical average. Practically, the score reflects the prolongation of the downward trend. The value of the index results from the aggregation of managers' distinct expectations on demand, production and future proceeds. However, the sub-indices show worthy signals. Compared to June, in July firms showed lower expectations about the volumes of production, stocks, export orders and production costs over the next 6 months. Expectations on domestic demand remained unchanged. Instead, expectations grew about the prices managers are hoping to get from the sale of their own products.
At this point, the big question that businesses are asking is whether current weak growth is a temporary problem, determined by seasonality, or a signal that the situation will worsen in the second half of this year. Although managers seem quite restless, wage increases and low unemployment could boost domestic demand.
But a clearer response to businesses' insecurity will come in the coming months, when seasonal effects will disappear.