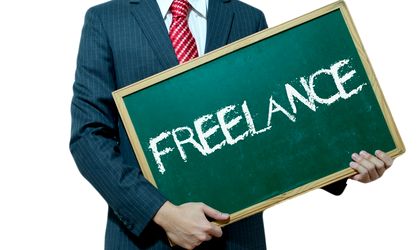 Robots equipped with artificial intelligence will reach nearly half of industrial labour over the next four years, according to World Economic Forum (WEF) estimates cited by INACO – the Competitiveness Initiative. In the same context, INACO specialists think that by 2035, machines equipped with artificial intelligence will do more than people, and that the number of freelancers will exceed that of employees.
In 2017, 16 percent of the Romanian labor force was made up of freelancers (higher over the EU average of 14 percent) and 0.4 percent of employees worked from home (below the EU average of 5 percent), the latest official statistics show.
"The forecast for Eastern Europe shows that 86 percent of companies will hire new staff with relevant skills for new technologies, 85 percent of companies will automate their activity, 72 percent of companies would be willing to recruit their staff, and 53 percent of staff will not have the required skills," says Andreea Paul, president of INACO.
According to WEF data, in large industries, machinery currently occupies almost 30 percent of working hours, and the rest of the people are 70 percent on average. For the next four years (2019-2022), estimates show that robots equipped with artificial intelligence will account for about 42 percent of industrial work, but the percentages may differ from one industry to another.
Thus, in data processing, the role of robots will increase from 46 percent in 2018 to 62 percent in 2022, while in decision making the leap is from 18 percent to 27 percent in the reference range.
Jobs lost, jobs gained
According to INACO, the most astounding projection of the recent Future of Jobs report is that digital automation will eliminate 75 million jobs by 2025, but will create nearly 133 million new jobs with the emergence new industries and new occupations, so the WEF-designed future is hopeful, predicting almost double the number of new jobs created compared to those that disappear or are radically transformed.
Under the conditions of automation of production and distribution processes, half of companies surveyed by WEF expect a reduction in full-time workforce by 2022. On the other hand, a quarter of these companies believe automation will lead to creating new jobs, decentralizing operations, using workers from remote locations and more flexible work contracts.
According to statistics, employees will have to change 42 percent of their current skills and competencies to be able to perform their work tasks. Also, over the next four years, more than half of the employees (54 percent) will be trained and between half and two thirds of the surveyed companies would prefer to turn to external contractors, temporary staff or independent specialists to solve punctually the problem of current skills gap.