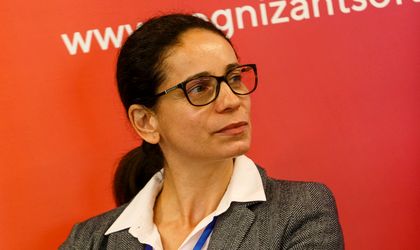 Employee review practices are not clearly regulated in Romania and this means that companies have to come up with their own procedures, said Gabriela Dinu, Managing Associate, Employment Practice at NNDKP, at BR's Working Romania conference. But the lack of proper legislation in this area has to be compensated by policies that are well thought out and continuous communication between evaluators and workers. 
"Any employer wants high performance from workers. Employers can build an image on the way they evaluate their employees, but Romanian legislation is very weak in this area.

Due to the lack of clear legislation, companies need to set their own review procedures, which are very important for HR professionals, who have dealt with issues like having their hands tied when it came to low-performing employees."
Dinu explained some of the guiding principles on which any employee review system should be based.
"The company can set the review calendar, the rating system, the measures that should be taken for employees who don't meet the standards. Employee review should be based on meritocracy, procedures should apply equally to all and not be a means of intimidation or coercion, while employees should understand that the results of the evaluation can have consequences in terms of their possible promotion or compensation, and that it could even lead to termination in case they're professionally inadequate.

Employers should have clear procedures, implement them in an equitable way and have a very good evaluation team who maintains a continuous dialogue with those who are being reviewed and gives appropriate feedback. This makes workers feel that their managers and the company cares about them and that they're not just a set of numbers on a piece of papers.

It's an important factor for those interested to work for a certain company, because this review process is also taken into account. Some people say that those who carry out employee reviews are biased, that they favour certain employees, but these issues can be eliminated through clear procedures and good communication."
Additionally, she warned that the evaluation results should remain confidential because they could impact the employee's relationship with their colleagues.
"Legally, the issue of reviews is quite underdeveloped. Ideally, we would have very clear regulations that we could relay to our employees, and make them aware of the results of a review through a permanent dialogue, and, very importantly, the review should be confidential. For example, those who don't get very good results and are going through an improvement plan may notice that their colleagues are treating them differently. But that's not the purpose of the review – the rest of the team should not be aware of the matter. Otherwise, the desire of the employee in question to improve their work might be diminished by what is happening around them."