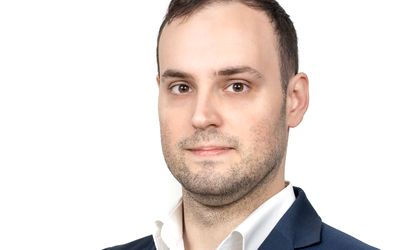 A bit of history: The British Empire was the largest and most complex form of human organization in history, ruling over approximately one quarter of the world's population. Its social, economic, cultural and religious diversity was immense. I won't go into the dynamics of such an administration as we all know that it represented the cornerstone of imperialism, but within the Empire it became a customary for leaders to travel to the various colonies and territories. And by leaders, we can think of public servants, officers, aristocrats and members of the Royal Family, educators, scientists, clergy or artists. Perhaps for the first time in history, it became common practice that leaders spent time overseas to develop, learn or simply grow through the ranks. People had of course been travelling for work and education since antiquity, but now it seems that this was simply the new normal. And this was not limited only to the British Empire but to most of the European states; this was the dawn of globalization. Churchill spent 5 years in India, Sudan and South Africa; Kipling based his "Jungle Book" on Indian folklore that he gathered in his 10 years spent in the colony while Paul Gaugin spent 10 years in French Polynesia where he conceived some of his most representative paintings. And the list goes on.
Fast forward to present days – and not counting the last two months. We were in the middle of a digital revolution and the pace of adopting innovation and change was unprecedented. Globalization seemed to be a term of the 20th century already and for many of us it has been on the ascending curve for the entirety of our lives.
So, what will happen after the Covid-19 pandemic? A simple answer is that most probably the trends regarding workforce migration will remain on the same ascending path. Yes, there are political factors that are creating some impact and yes, perhaps some people would like to come home to be closer to their family after several months (maybe even years!) of genuine scare. But in the meantime, the once-buzzword "future of work" will become more of a reality and skills themselves will globalize even more. People will seek international experience and exposure even more and will see it as a career-defining learning opportunity, similar to the British Empire example above…
So why should you seek an international assignment? Here are 5 reasons:
It gets you out of your comfort zone and offers you an innovative mindset. You will be exposed to a different environment, business cultures and mostly everything will be "new"; if you combine this with your past experiences, you can generate many new ideas. This is why most of the global innovation centers are also the most culturally diverse, attracting talent from all over the world.
It expands your network. As business seems to become more and more international in a more global world, your network should keep up the pace. This can be a great opportunity to connect with stakeholders with whom you may interact later in your career.
It develops your soft skills. This is a "must have" in case you want a longer career abroad. Skills such as communicating, negotiating, work ethic, teamwork, problem-solving or listening – they all get a new dimension in an international environment and the base for all of these is adaptability.
It grows your Cultural Intelligence. Ok, this might be a buzzword and a derivative of Emotional Intelligence, but exposing yourself to other cultures can help you to understand and anticipate other perspectives. This comes hand in hand with developing your soft skills and the benefits last throughout your career. Simply trying to put yourself in the shoes of the person that is in front of you becomes a learning experience.
It's a career boost. Even though it sounds pragmatic and opportunistic, the reality is that an international assignment will increase your chances of promotion and career progression, not to mention being more appealing to recruiters.
There are of course many reasons that make international mobility difficult, usually linked to family. But for the sake of your career, next time when you see a job posting for a role in another country or if a headhunter reaches out you – think twice. Remote working is coming fast and leadership positions will be impacted as well. But this is a topic for another time.
Written by Filip Nemteanu, Talent Partner @Amrop Romania
***
Amrop is Market Leader in Executive Search & HR Advisory since 2017 in Romania. Amrop is also one of the world's largest Executive Search firms & Leadership Services solutions provider. Amrop Romania helps you build your business by finding the "Leaders For What's Next" – top talent adept at working across borders, in markets around the world. Provided services are: Executive Search, Leadership Assessment & Team Effectiveness workshops and Boardroom Consulting. Amrop covers all industries, especially: Consumer Goods & Retail, Life Sciences, Technology & Media, Automotive & Industrial, Financial Services, Family Business, Energy and Defence.