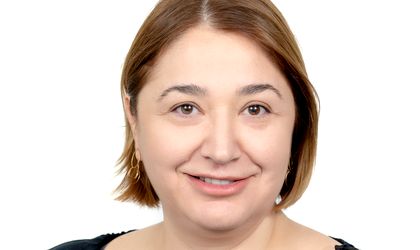 Amrop, one of the world's largest Executive Search firms & Leadership Services solutions providers and a Market Leader in Executive Search & HR Advisory, present in Romania since 2010, released a new report that reveals the current career needs of senior executives across the world* who answered confidential questions regarding their expectations from their next hiring organization, their approach to the hiring process, why they left their last job and their openness to changing organizations at the current time.
Oana Ciornei, Managing Partner Amrop Romania & Member of the Global Board reveals that "the challenges that global leaders have faced over the past year have led them to reflect on the prospects of their own careers. We now have clear evidence that when executives decide to make a career change, the ethical, responsible and sustainable approach to decision-making by organizations is far more important than competitiveness, speed and financial value. Therefore, our study highlights a number of important elements for organizations that want to attract (and retain) talent at the top management level."
Over recent years in conversations with senior executives surrounding corporate roles, Amrop, a global and local leader in executive search and leadership consultancy, began to notice a change in their career aspirations. One apparent trend was a move from traditional engineered, to more organic career routes. Amrop's research team summarized this as 'an increased desire to control their own destiny, even at the expense of some predictability and security'.
This was just one hypothesis that led Amrop to conduct the new global study. 'The Amrop Talent Observatory' was conducted late 2020 into 2021 – making it a unique barometer of the deeper factors determining senior careers against the backdrop of a global pandemic.
Executives want more control over their own destiny – even in the current economic climate
Support, growth and professional freedom are important to more senior executives (80%) than compensation or remuneration.
Linear upward career routes are losing attractiveness. They are giving way to semi-structured, sideways moves, underpinned by executive learning

Even if 40% of senior executives still want the traditional one track, upward career path, the strong trend is towards a semi-structured approach, as sought by 73%
79% actively seek organizations that give them their own learning budget. 73% would avoid firms that neither expect them to follow any programs, nor provide finance

A significant number of senior executives now want to work for more than one organization at once: if 51% still want the classic 'locked-in' contract, almost as many (45%) actively seek more freedom
Despite the economic insecurity of Covid, the entrepreneurial spirit is strong: 63% of senior executives want a major part of their compensation to be linked to organizational performance (which 90% want to influence).
Executives are in search of a wiser professional environment
The report presents the characteristics which take organizations to the top of the list when it comes to attracting (and retaining) senior talent. From a clear purpose and a robust ESG strategy, to diversity of thought, compassion and involvement, these factors prove to be extremely important to senior executives.
Findings:
A higher purpose is critical: 86% of senior executives say that when they're deciding whether to join an organization, its purpose, mission and vision are highly important. Ethical reputation in particular is key for 89% and 74% seek an ESG strategy.

Asked to pick the 3 most important areas in making a career decision, the organization's purpose still ranks highest, (closely followed by remuneration and work-life balance).
And whilst 91% would actively seek an organization with a clean ethical reputation, 84% would actively avoid a firm that had suffered a serious reputational fallout

Diversity of thought is more important than unity: 79% actively seek organizations that emphasize diversity over unity of thought. Hardly any (5%) would avoid organizations with this emphasis
Compassion is more important than competitiveness: 47% actively seek organizations that emphasize compassion over competitiveness – three times as many as would avoid organizations with this emphasis (15%)
Stakeholder involvement is more important than speed: 44% actively seek organizations that emphasize involvement over speed – twice as many as would avoid organizations with this emphasis.
*443 senior executives responded to the survey, 84% in current employment. Of the organizations represented, 49% were listed businesses and 73% with offices in more than one country.