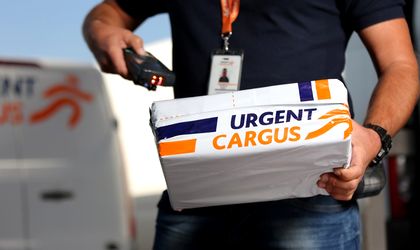 Starting this month, Urgent Cargus is recruiting over 1,000 people nationwide, the company already having a community of over 5,000 employees and collaborators, represented by couriers and staff within the hubs and warehouses across the country.
The jobs are open in Bucharest, but also in other cities in the country, in all counties where Urgent Cargus warehouses are located. Most of the jobs – over 700 – are available in Bucharest, Brașov, Timișoara, Arad, Oradea, Sibiu, Cluj, Iași, Constanța. The large number of jobs is closely related to the company's volumes that have increased by 35% during pandemic and lockdown (April – June 2019 vs April – June 2020). The company is also preparing for Black Friday, the biggest discount campaign organized in Romania and promises to be a top this year for both the retailers and courier services.
"The recent context has led to significant changes in the size and structure of volumes managed by Urgent Cargus, while the uncertainty generated by the context of COVID-19 determined consumers to focus on online shopping. We are close to the annual peak generated by the volumes recorded by courier companies, which is why we continue to invest in streamlining operational processes and improving the quality of services by strengthening the team", said Diana Gheorghe, Director of Operations Urgent Cargus.
Urgent Cargus estimates that this year the number of orders and deliveries during Black Friday will be 65% greater than the volumes transported in a regular month (in the current context) and 35% greater than the results of the last year's campaign. The company prepared its infrastructure this year as well to meet the orders from the customers in the shortest time possible.