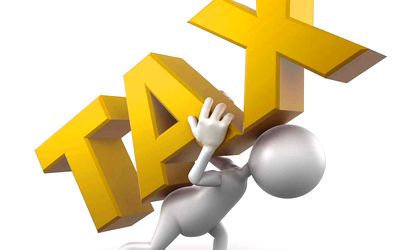 Since September 2017, companies in Romania are paying a tax for not hiring disabled people. Businesses with at least 50 employees must make sure that 4 percent of the people they hired have disabilities.  The cost for noncompliance is a monthly gross salary for each employee not fitting the target. Before the law was approved, companies paid half of this amount. In less than a year, companies paid to the state budget over RON 1.2 billion, according to Profit.ro.
In 2017 the revenues collected from this tax were RON 125.1 million.
In Parliament, the Senate Budget Committee tried postponing the increase of this tax starting September 2018, but it was rejected by the Government, who issued the emergency ordinance with the new regulations.
According to this law, public authorities and institutions that don't comply with the obligations of employing persons with disabilities can choose to fulfill one of the following obligations:
to pay monthly to the state budget an amount equal to 50 percent of the gross minimum salary for every position not occupied by people with disabilities;
to purchase products or services sold by companies that do employ the correct amount of people with disabilities in an amount equivalent to the amount due to the state budget.
The latest official figures given by the Ministry of Public Finance, dating back to the end of June, show that 2018 will be the first year in which the payments made by companies for not employing people with disabilities will exceed RON 1 billion.
Thus, between January-September 2017, before the first raise of the tax, the budget increased to RON 218.7 million, after the increase, in the last three months of last year, the amount collected was of RON 383.6 million.
Even more impressive is the fact that in the first five months of 2018 the amount collected is RON 843.1 million, with over RON 240 million more than the amount raised in 2017 (RON 602.3 million). 
The Ministry of Labor claims that the money collected will be used directly to increase the social benefit for all 786,546 persons with disabilities in Romania. However, the revenues collected go to the same account as every tax collected in Romania.
In 2016, following approximately 3,000 audits, the Labor Inspectorate sanctioned 24 employers, and in the first eight months of 2017, after about 2,000 audits, 36 employers were sanctioned. Fines applied are between RON 15,000 and RON 20,000. Official data shows that about 16 percent of Romanian citizens with disabilities and labor rights are employed, while the average employment of these people in the European Union is 50 percent.