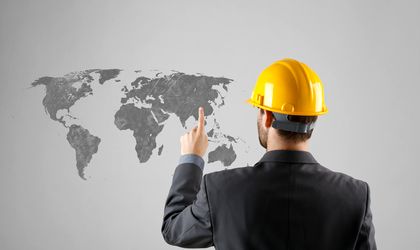 The concept of offshoring has been subject to an industry-wide discourse with stakeholders divided on the rightfulness of employing workers overseas. On one side are the critics who have cited the exploitative tendencies and possible abuse of offshore employees. However, these concerns are allayed if the correct ethics of offshoring are established and adhered to.
On the other side are the proponents of offshoring, who have cited increased efficiency, scalability, access to skilled labor, etc. While the latter argument seems more beneficial to the companies, it is important to address important questions about the employees to find out their perspectives on offshoring.
As the practice of offshore expands, there is a growing desire for answers to problems about the ethics of offshoring. In this exposition, we'll take you on a journey to find these answers in this article. Read on. 
Why do companies go offshore?
The trend of business owners wondering, "How can I find and hire app developers near me?" is fading. Instead, an increasing number of businesses are looking abroad to fill labor shortages. One of the reasons offshore outsourcing started was because companies sought a way to reduce their expenditures through cheap skilled labor. By employing labor from countries with a lower standard of living and lower tax rates, more companies want to save money while retaining their earning capacity.
Another reason might be the business environment abroad. For instance, if a company finds out that the government of the country has less stringent policies that limit business growth relative to their local country of operation, they might consider offshoring. 
It's even more appealing to realize that most companies can achieve these without incurring additional costs for infrastructure.
So, it's not surprising that the market size of the offshore outsourcing industry has surged from $45.6 Billion in 2000 to $413.7 Billion in 2021.
Why is Offshoring an ethical issue
Since offshoring deals with humans, it deserves an ethical outlook on how the activity is carried out. There should be an acceptable standard that defines whether it's good enough for the stakeholders involved. This helps to avoid exploitation of employees – especially from developing countries. These standards determine the ethics of offshoring.
One major argument of the critics is that employers take advantage of talents from emerging and under-developed countries by offering poor wages and deficient working conditions.
For instance, it is ethically wrong to pay an employer a wage so low than they would normally 
earn in their local country. Or less competitive than the standard rate in their resident country. That amounts to exploitation and has been the concern of many.
However, it's ethical for an employer to outsource an employee offshore and pay lower wages as long as the wages are the standard in the employee's native country. For example, if web development services in country A cost $50 per hour but only $30 in country B, employers in country A may decide to outsource some of their responsibilities to developers in country B. This highlights one of the benefits of offshoring, which is cost-saving. The important thing is to adhere to the standard rates in the country of your offshore employees.
It becomes exploitative if an employer seeks low-cost labor and still negotiates for an even lower remuneration than what is obtainable in the employee's locality. Perhaps due to the employee's perceived desperation. Or a lack of an effective legislative structure in the employee's home country that enforces workers' rights.
The benefits of Offshoring
There are practically a lot of benefits to offshoring. Here are some of them.
Hiring offshore talent from a low-cost country will help you save more money. You will incur less cost on infrastructure, employee maintenance, and wages.
Yet, you will enjoy an increased quality of results and earn more profitably.
Salaries paid to offshore experts are relatively lower than those paid to local experts. For example, outsourcing software developers would imply paying less for the same software quality.
This is an advantage to you and your company.
Importantly, lower salaries do not necessarily mean a lower standard of living when comparing different countries. For instance, the cost of living in the United States is 215% higher than in India. 
This implies that someone in the United States would need to earn 215% more than someone in India to afford the same lifestyle and living conditions. This also means that standard wages in both countries are different.
The U.S has a dearth of software and IT workforce. The ones scarcely available are so highly-priced. Offshoring gives you the alternative of beating the poor turnout and accessing more skilled talent abroad.
Adding more skilled talents to your team will help boost your productivity level.
Scaling your business requires time, resources, and effectiveness. By outsourcing an offshore team, you can improve your effectiveness.
When you achieve scalability, you can afford more time, resources and productivity.
Is offshoring harmful to the native country of the business?
To give a direct response, it is not outrightly harmful to the native country. Though it has its risks, every business does too. It all boils down to developing a strategy that can help you leverage the benefits over the risks.
According to a recent survey from the Organization for Economic Cooperation and Development (OECD), which included over 400 companies, nearly 20% of employers said they were at risk of offshoring.
These results prove that offshoring does not pose harm but helps the native country expand its business, build more solid infrastructure, and provide more employment opportunities.
Effect of globalization on the offshoring trend in the world
If you have ever collaborated on a project with someone that is not in your country of residence, then you have undoubtedly encountered the impacts of globalization. Day by day, the world is becoming more integrated, and workplace dynamics are aligning with it.
Companies are also living up to the impacts of globalization on offshoring. Through offshoring, a company can set up branches abroad and still operate them from their native country. Globalization has helped companies leverage better working countries in several countries to build great businesses.
For instance, such companies can outsource offshore labor from geographical locations like Central and Eastern Europe, where labor costs are low. They can do this while maintaining quality of services and providing a good environment for businesses to thrive. That's amazing, right?
If you want to enjoy such benefits from an integrated world, reach our experts at TurnKey labs to serve your needs.  
What is the ethics of Offshore outsourcing working conditions? 
Ethics are made available to guard people from exploitation. Imagine employing labor from developing countries to overwork them for peanuts; that would be exploitation.
For more clarity, let's explore the different kinds of outsourcing, their limitations, and their benefits.
Onshore outsourcing is achieved when you employ developers in the same country. They might not be available to work at your exact location, but they are available to work in the same country as you. This option is best if you want a software developer that is easily accessible. Though, you will still pay the same rates since you are not getting the developer from a low-cost country.
When you outsource a software developer from a neighboring country, that is nearshore outsourcing. For example, outsourcing from Canada implies that you might work within the same time zone with your, but wage rates might differ.
Offshore options help you save a lot of wages. But it comes with a few setbacks, including the need for unique working terms that suit your country. Communication might not be steady due to time zone differences. However, If your developer is skilled, you can scale your business.
The ethics of wages
Another ethical issue that might be burning in your mind right now is the impact of paying lower wages to your outsourced employees.
Not to worry. You need to understand that due to the gap between the standard of living in the U.S and the countries you are likely to outsource from, you will be doing your employees a huge favor with the employment opportunity. As long as you don't pay wages too low for them to afford a good life, you are doing great.
To express this further, compare the average monthly living expenses for a single person in the USA at $38,266 per year, while the average developer's yearly salary here is $114,270. Hence, the ratio between income and expenses will be 2,99. However, to live in Switzerland, a developer has to spend $42,000 a year, while a yearly developer's salary there is $122,739. In this case, the ratio is 2,92. 
So, you won't offend your outsourced employees with your wages even if they are considered low in your country. This satisfies the ethics of offshoring.
Which option to choose? Turnkey is your key solution
Offshoring is a practice we have gained expertise in, and we can uniquely fit into your desires, help you clarify your concerns, and set up a highly professional and effective offshore team. Start your journey with us.