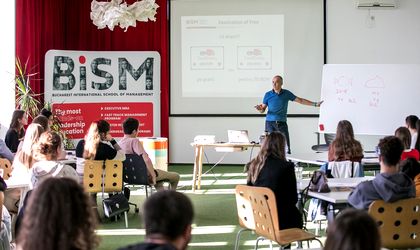 Advances in technology adoption, the digital revolution, and other social factors will lead to a significant change in the labor market in the coming years. According to a report by the World Economic Forum, by 2027, although 69 million jobs will be created, 83 million jobs will be lost, resulting in a net loss of 14 million jobs, i.e., 2% of current occupancy.
In this context, the educational system must provide an education that prepares students for the future so that they become specialists in their fields. To ensure that current students can cope with the jobs of the future, they must be guided to develop new skills and adapt to the new demands of the labor market.
The Future of Jobs Report 2023 shows employers increasingly value analytical and creative thinking as the most essential skills for this year and the next five years. In addition to these, there will be a focus on learning digital skills and developing communication and collaboration skills.
The mission of BISM (Bucharest International School of Management) emphasizes the significance of high-quality education that fosters the development of various skills and prepares students for changes in the labor market. The private educational institution is recognized for its EMBA programs developed for almost 20 years in partnership with renowned universities in other countries (CEU, Maastricht University). Since last year, it has also successfully launched undergraduate programs to prepare students for the future, in partnership with Abertay University, UK. Thus, young people can pursue undergraduate British programs, obtaining an internationally accredited diploma without leaving Romania.
"We have the habit of asking the children "what they want to become". It's the wrong question because the world is changing at an insane speed. This year, Artificial Intelligence is leading to a disruption in people's work and careers greater than financial crises, the advent of the Internet, or the pandemic. It's good not to decide definitively what you will do when you grow up because things change, and it's also possible that you've made the wrong decisions. Instead of thinking about a certain profession, it is recommended to develop your skills and abilities, to adapt to changes of any kind, and to bring value in any field you work in", said Radu Atanasiu, Associate Dean of the Bucharest International School of Management.
The World Economic Forum study also notes that the fastest growth is driven by jobs related to technology and digitization, and in this sense digital commerce will lead to the creation of approximately 2 million new roles such as e-commerce specialists, digital transformation specialists, and digital marketing and strategy specialists. At the opposite pole, clerical or secretarial roles, including bank tellers or data entry clerks are the jobs experiencing the most significant declines and are expected to either disappear or be replaced by new technologies (AI).
In a constantly changing world, it is essential to have an education that prepares you for future jobs and makes you valuable on the labor market. The degree programs offered by BISM are aimed at any high school graduate who wants to do more than just get a degree, but to develop professionally and personally. Regardless of the changes that occur along the way, students here acquire solid knowledge from various areas of activity: project management, digital marketing, sustainability, business management, and event management, but also important skills such as critical thinking, problem solving, teamwork, or public speaking.