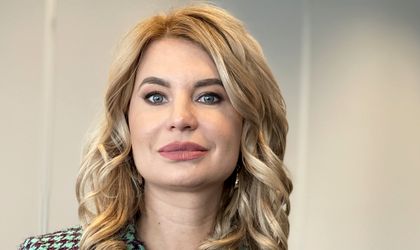 Labor market participation is seen as the most important factor that favors long-term integration into society. At present, Romania does not have a national strategy to support the transition of refugees to the labor market, but instead relies on NGOs and volunteers to provide specific and personalized employment services for refugees.
By Sorina Faier, Elite Searchers
1. Language
Problem: Lack of English or Romanian language skills is one of the most significant obstacles to getting a job; those with poor language skills are likely to have access to a much smaller range of employment and training opportunities.
Solution: NGOs, volunteers, or multinational companies should offer intensive English or Romanian language courses!
2. Gaps on the CV
Significant gaps in the CV due to the prolonged asylum process during which most refugees are unable to work. The significant period of unemployment created by the asylum process in Romania produces more than one obstacle to the CV gap.
Solution: HR consultants should help them to make a correct resume and how to present themselves better for an interview!
3. Work experience
Problem: Lack of work experience in the host country, which is often a prerequisite for getting a job. In Romania, internships and other opportunities for work experience are often too short and do not give participants enough time to acclimatize to another language and work culture. Some refugees have qualifications that they cannot prove because they cannot obtain duplicates of the necessary documents.
Solution: Companies should provide them tests, assess them to identify their competencies and verify them using other channels!
4. Social networks
Problem: Lack of references. Lack of access to networks that would strengthen employment prospects and knowledge of recruitment methods. Refugees may or may not have limited social and professional ties in Romania.
Solution: Groups, networks, and volunteers, therapists, should help them make friends in order to adapt to the new country!
5. The labor market
Problem: Lack of adequate training or unrecognized educational and professional qualifications. Lack of knowledge/awareness of adapting current experience to new roles and understanding transferable skills. Lack of understanding of the host country's employment culture and job application procedures, including Romania's cultural nuances and etiquette.
Solution: The Ministry of Education should help the refugees to find a solution regarding their educational background. HR departments should inform them about the culture and the values of the company and offer them also special onboarding programs and trainings. Colleagues should be open and friendly with them.
A therapist could also help very much in such cases!
Industries where refugees have high chances to get a job:
Managers and specialists could be hired in SSCs or BPOs. Many of them have roles with Ukrainian lanquage or English. Ukrainians could work also as translators, IT specialists, e-commerce or marketing but they should speak fluent English and have previous expertise in similar roles! Currently, they can also work remotely from Romania for companies based in other countries, which increases their chances of getting employed.
Workers could also easily find a job in the construction sector, HORECA, transport (taxi) or as a courier.