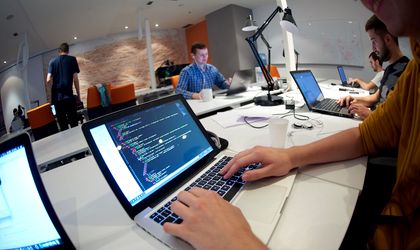 An organization is regarded as any congregation of people working toward similar objectives, such as a business or government. From the definition, it's immediately clear that for any organization to function properly, it requires the collaboration of multiple parties. From experience, everyone can attest that this isn't always easy to achieve.
Organizations typically look to harness the abilities of people from different backgrounds to achieve a common goal. To achieve collaboration and teamwork in an organization, there are six key principles that must be applied. Here they are:
Define the roles.
A common cause of rift and discontent in organizations is the lack of clarity when it comes to who does what. Defining roles is much more than the job description. It also involves carefully explaining the workflow and hierarchy (if any) to the employees.
All roles and responsibilities within the organization should be properly itemized and made available for everyone to see. In case of any disagreements over responsibilities, the documentation can always be referenced to clear it up.
Even in cases where ad-hoc teams are put together, you should always endeavor to create clearly structured teams that allow people to function with minimal overlap.
Have clear goals.
One of the most important things for teamwork is having clear goals that everyone in the team or organization can align with. Have goals, and give the team a sense of purpose – something to work toward.
Once you've established the organizational goals, you can break them down into unit/team goals, then into individual goals. That way, everyone is aware of just how much they have to do to contribute to the collective goal. This is an effective way of improving teamwork, as more often than not, achieving the goals requires collaboration.
The goals should also be reviewed periodically to celebrate wins and work on defaults.
Create casual fun days.
Once people start to associate the workplace with targets, deadlines, reviews, and projects, it can begin to appear like a dreary place to be at. Feelings of negativity can affect how people relate to their co-workers in the office. Fun days present an opportunity for employees to loosen up a little bit and interact more freely with one another. Although they typically involve the employees doing a couple of fun activities together, it doesn't always have to be so. The aim is simply to create a low-pressure environment where workers can interact freely.
An interesting idea that has been tried out by many organizations is Casual Friday, where employees wear casual outfits to work. This simple activity has been touted to improve interactions between co-workers, as they get more comfortable with one another when wearing similar outfits. You might decide to go ahead and get everyone company branded t-shirts that should be worn on casual days. That way, you can keep some level of control on what your staff wears, while still helping them loosen up. You can click the link to see some branding ideas for your company.
Reward high-performers.
At first glance, rewarding high-performers seems to be a counterproductive thing to do as it drives competition. However, competition in the workplace isn't such a bad idea, especially since people still have to collaborate to achieve their goals. Reports have shown that 83% of people who work in organizations that reward high-performing employees were more satisfied with their jobs.
Rewards in an organization don't necessarily have to be monetary. A simple company-wide e-mail acknowledging the best performers in the organization can do the trick. Other non-monetary ways people can be rewarded include in-person recognition, promotion, and extra vacation days.
If you work with smaller teams in your organization, you can set reward teams instead of individuals. That way, you get to build intra-team bonding while encouraging inter-team competition.
Highlight the strength of diversity.
The modern workplace is a diverse one – pulling people of differing backgrounds, races, genders, and religious persuasions into the same workspaces. For the uninitiated, it can be challenging to work with. This is because the differing views of the members of the workforce have the potential to cause rifts between them.
However, as recent studies have shown, diversity is actually a great thing for companies. In fact, many companies are now looking to improve diversity in their ranks. Diversity can be advantageous to organizations because it helps improve the scope of decision-making. When properly managed, a company's workforce should give an approximate representation of its customer base. With the right kind of diversity, you can get insight into the consumers' mindset.
Playing up the strength in diversity is a great way to bring up team spirit. It helps your employees understand that people that don't think or act like them have their place in the system, and can be extremely valuable, too.
Create well-defined communication channels.
The younger your workforce, the higher the chances that they are opinionated and want to be heard. Even older employees appreciate having avenues to express their thoughts concerning issues in the organization. The ideal company is such that its workers can freely express their thoughts and ideas.
While some managers prefer using brainstorming sessions to get feedback from team members, it doesn't work for everyone. In most cases, extroverts end up dominating brainstorming sessions, and they may not always have the best ideas. Creating a one-on-one opportunity for people who may not be confident enough to speak up during the brainstorming is important, too.
Conclusion
While it's clearly challenging to optimize teamwork in any organization, it isn't impossible. When collaboration is perfected, companies can make the best use of both their human capital and material resources. However, teamwork should never be an afterthought for any organization.
Getting people to work well together is a process that starts with hiring. Hires should always be made with the company culture at the fore of the requirements. This makes it easier for people to fit into their required roles and achieve collaboration.