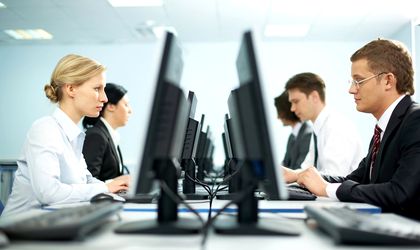 By 2021, the Romanian labor market will need more than 1 million employees to support economic growth, according to Adela Jansen, Coalition for Romania's Development (CDR) coordinator.
The Labor Force Barometer study, conducted by PwC Romania for CDR, shows that Romania is among the top European countries in terms of the percentage of working-age population out of the labor market, with over 34 percent being exceeded only by Italy and Croatia.
"Beyond retirees and people in various forms of education, there are over 1 million active people who are not officially involved in any kind of economic activity and the number of unemployed is about 400,000, " said Adela Jansen.
She added that in order to combat this need a country strategy is needed, starting from education, because already in the private sector we engage people in trades that did not exist two years ago.
"Higher education would imply a real mapping of the need for jobs in universities, correlated with what the business environment requires. Future occupations will be based on digital competences in any field of activity, "added Jansen.
On the other hand, according to the Labor Force Barometer, there are discrepancies between counties in the country. Thus, there are counties such as Bucharest, Cluj, which are economically prosperous but lacking available labor force, but also counties where there are a large number of people who are not integrated into the labor market.