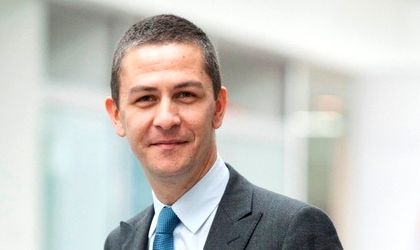 Would you imagine Iulian Stanciu, the CEO of eMAG and owner of NOD distributor and Flanco retailer, working as an assistant programmer analyst in a state institution? Or Frank Timis, a man with a wealth of EUR 400 million, as an auto mechanic at STB?
Romania doesn't have many entrepreneurs who aren't university graduates, no matter how meaningless their degrees. One of those without a degree is Iulian Stanciu, who dropped out of Cybernetics in the fourth year to do business, and now runs eMAG, the largest Romanian online retailer. Another one is Frank Timis, who only attended a vocational school for auto mechanics before he left Romania and settled as a refugee in Perth, Australia.
Iulian Stanciu says he went to university because "one should do so", not because he actually wanted to. He didn't find the theoretical area very interesting, so in the fourth year he started his first business, of selling computers, in an apartment on Magheru Boulevard. Since then he has not been to school, as he hasn't had the time.
But that has never prevent him to learn on its own, to read, to be up to date with all new things.
A third person in this situation is George Becali, a man even richer than Frank Timis, with an wealth evaluated at EUR 500 million, who says that he left Law school in the third year.
Besides the poor entreprenorial education, the reason is a kind of hypocrisy of the Romanian people, especially between family and friends. Usually, Romanians think that only graduates of higher education are smart enough, and even more if they speak at least one foreign language.
The problem is that we are confusing education with learning. The first is done by schools, the second we must do ourselves, to get a better understanding of the world we live in.
The number of hugely successful entrepreneurs without college is much larger in western countries. In fact, one of the best-known people in this situation are Bill Gates (he reads 50 books/year), Mark Zuckerberg (25 books/year), Virgin founder Richard Branson, Larry Elison from Oracle, or Apple founder Steve Jobs. Most of them quit school at various stages.
No one says that it is better without schooling, without learning, with the possible exception of George Becali. The rest of them, college graduates or not, support the idea of education, and say that it is the most important basis for a future entrepreneur.
In fact, statistics show that 68 percent of entrepreneurs who have managed to create businesses worth over USD 1 billion have completed their studies. Many of them are specialised in areas related to engineering, economics/business and, surprisingly or not, the arts. And if we were to compare these stats to the general level of the population that has completed higher education, we will see that entrepreneurs in fact put a lot of emphasis on formal education as well.
How it is in Romania
The problem with Romania is mainly that skills are not encouraged and used efficiently, especially in state institutions, where the rules for hiring and promotion are diploma and seniority-based rather than based on skills and real work experience.
"Employees' hiring with the institutions and public authorities and with other budgetary units is done only through competition or examination, as the case may be, the organizational conditions and the manner of conducting the competition/examination being established by a regulation approved by the Government decision no. 286/2011," said the Ministry of Labor and Social Justice.
Every person who meets the general conditions of art. 3 of the aforementioned normative act, as well as the specific conditions established on the basis of the job description, at the proposal of the structures in whose office the vacant position is located. In terms of formal education, they must have a baccalaureate diploma.
"Promotion of contract staff in the budgetary sector in professional grades or stages is done through an examination, based on an evaluation report drawn up by the hierarchical head and approved by the head of the public authority or institution and may be organized quarterly, semesterly or annually, depending on the decision of the manager authority or public institution. According to the provisions of art.31 paragraph (6) of the Framework Law no. 153/2017 regarding the salaries of the staff paid out of public funds, with the subsequent modifications and completions, promotion in immediately higher professional grades or grades is made from 3 to 3 years depending on the individual professional performances, " continues the representants of Labor Minister.
Practically, it is enough for them to go to work to get promoted every three years.
The state doesn't seem to be interested in skills – it generally appreciates "paper pushers" with seniority.