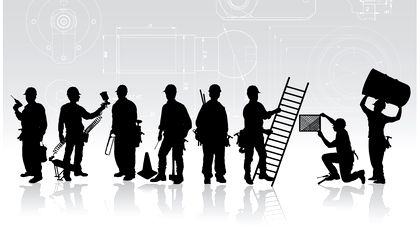 Romania's economy needs 1 million more workers as well as 10,000 industrial robots, according to an analysis by Frames on the country's workforce needs, in the context of many industries facing a significant labour crisis, news.ro reports.
"As in western countries, beyond recruiting and training employees, companies are seeking solutions that can reduce the impact of workforce, and robots, automation and digitalization are at the forefront. Many companies are going through a business restructuring process in order to make their resources and services compatible with Industry 4.0, a concept that defines the fourth economic industrial revolution," the analysis shows.
Essentially, Industry 4.0 refers to businesses that have digitalized their technologies so that hardware and equipment can communicate via the internet. From communication networks, to robots, 3D printers, control systems and, in the future, autonomous cars, Industry 4.0 will significantly impact the economy, providing an unprecedented degree of automation and operational independence.
"The Romanian economy needs significant investments to adapt to the new industrial revolution. Beyond training employees, it needs to develop new automated lines and services, where robots will play a major role," Frames writes.
A recent study by Universal Robots had shown that Romanian entrepreneurs and managers have started to acknowledge the impact of these new technologies in the economy and have started to look for automation and robotics solution to increase productivity and cut costs. 34.7 percent of survey respondents said they intended to acquire new automation/robotics solutions for their company in the following 12 months.
"This fourth industrial revolution will bring fundamental changes to economic mechanisms and Romania must be ready. The main focus should be on training employees to support the new technologies. Economic competitiveness will largely depend on the way companies will adapt to Industry 4.0, including the way they will develop efficient support mechanisms," said Lidia Neacsu, a representative of training and consulting company Best Smart Consulting.
According to the International Robotics Federation, Romania currently has 11 robots for each 10,000 industrial workers and would need at least 10,000 more robots in order to keep up with demand. In comparison, Poland has 28 robots/10,000 employees, Hungary has 57, and the Czech Republic has 100.