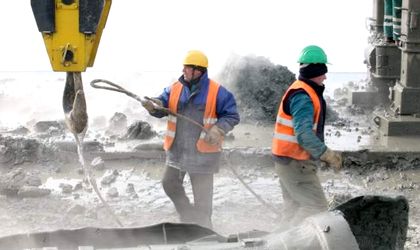 More than 6,500 citizens from outside the EU received employment permits in Romania in the first nine months of this year, most of them having been recruited in construction, for crafts such as stone masonry, welding, carpenters or unskilled workers, and about 4,300 of them obtained the status of permanent employees.
Another 2,000 are posted (non-permanent) workers. At the same time, more than 4,700 citizens from the EU carried out dependent activities on the Romanian territory. Against the backdrop of high numbers of Romanian workers leaving to work in other European countries, entrepreneurs are forced to recruit staff elsewhere, including in Asian countries, such as Vietnam, China, Sri Lanka or the Philippines.
In order to reduce labor shortages and bring and keep foreign workers on the domestic market, authorities have already decided to abolish the obligation of employers to grant them medium wage, and lowered it to the minimum wage.
Labor shortage has prompted the Romanian authorities to increase again, as they did last year, the number of foreign workers that can be registered on the local market right this year. Thus, for 2018, the government decided to double the maximum number of non-EU employees, namely setting a limit of 8,000 permanent workers and 4,000 posted workers.