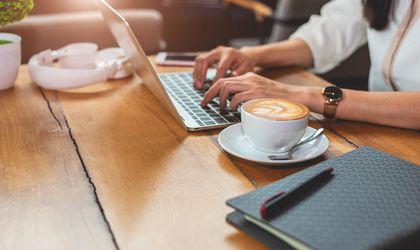 In 2018, 32.6 million persons aged 15 to 74 in the European Union were self-employed, accounting for 14 percent of total employment, according to the latest figures released by Eurostat.
Romania ranked fourth by the share of self-employed individuals in its total workforce, with 17 percent, below Greece (30 percent), Italy (22 percent), and Poland (18 percent) and followed by the Czech Republic, the Netherlands and Spain (16 percent each), Portugal, Slovakia and the UK (15 percent each).
The most popular occupations among self-employed workers were under the headings "Professionals" (22 percent), "Service and sales workers" (16 percent) and "Craft and related trades workers" (15 percent).
These categories were followed by "Skilled agricultural, forestry and fishery workers" (14 percent), "Technicians and associate professionals" as well as "Managers" (both 12 percent). Together these categories accounted for 90 percent of the total number of self-employed.
The data show that men accounted for two out of three self-employed persons (68 percent).
Photo: dreamstime.com