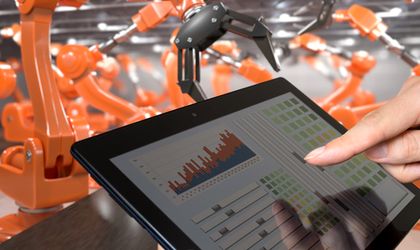 Six out of ten jobs in Romania could disappear due to automation, according to Global Shapers, the professional network backed by the World Economic Forum, which cites data from the National Bank of Romania (BNR).
The BNR report states that 61.93 percent of existing jobs in Romania could be lost due to automation, this being the biggest figure across the European Union. The EU average of jobs threatened by automation stands at 54 percent in the next 10-20 years.
Already, young people are struggling to find a job. According to data of the International Labour Organization (ILO), quoted by Global Shapers, this year some 71 million people under 24 years old are not included on the labor market, which is a global record. Moreover, more than 50 percent of the global population is aged under 30, another record.
On this backdrop, Global Shapers and Social Innovation Solutions launched two competitions based on innovation.
Future Makers, an educational entrepreneurship program addresses people aged 20 to 29, has total awards worth EUR 20,000 for ideas that can solve future challenges.
Social Impact Award, a competition already present in 20 countries, can provide up to EUR 5,000 in financing for young people that have initiatives designed to bring changes in the society.