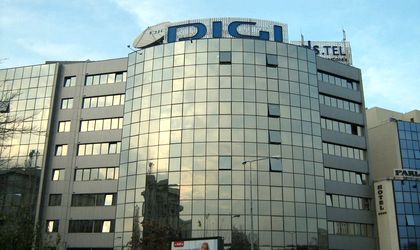 RCS&RDS group, the leading operator of cable television and broadband internet services, announced today that it will take part in the Top Employers fair (Angajatori de Top) with over 300 jobs in sales, mobile communications, IT, logistics, network development and maintenance, customer service and television, in Bucharest and Timisoara.
"On October 19-20 in Timisoara and October 26-27 in Bucharest, those who are passionate about telecommunications and want to develop their career at Digi | RCS&RDS can submit their CVs for the jobs available in the two cities," the group said.
The company is looking for highly skilled staff like software engineers with knowledge of Java, SQL and PHP, telecommuncations engineers, IT specialists with media expertise, social media specialists, as well as skilled or entry level individuals in multiple areas such as sales, call center, technical infrastructure, administration, accounting, etc.
"We continue to grow and we want to have the best specialists with us. Our company's success is due to the approximately 13,000 professionals who have chosen to grow together with Digi," said Digi/RCS&RDS human resources manager Camelia Maria.
The company's job offers are also posted on its LinkedIn page, as well as the Careers section of its website.
Digi/RCS&RDS is the leader of the internet, pay-TV and related services market in Romania, with operations in Hungary, Spain and Italy as well, and is among the top 3 traditional cable operators in Europe. The company was founded 25 years ago and its coverage extends to around 7 million households in Romania and Hungary.
Digi group is currently the largest private employer in Romania, with around 13,000 employees, and contributes more than EUR 120 million to the state budget every year.
The group's trans-media content includes the Digi 24 news channel, sports channels Digi Sport 1-4, the Film Now pay-TV channel, documentary channels Digi World, Digi Animal World, Digi Life, music channels UTV, Hit Music and Music Channel, radios ProFM, Digi FM and Dance FM, and the online platform DigiOnline.