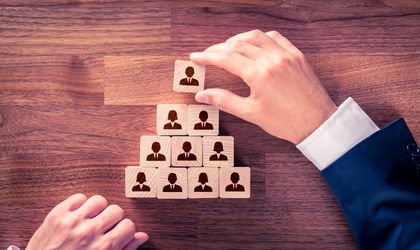 Almost 17.5 percent of the executive directors (CEOs) of the world's largest 2,500 public companies left their offices last year, according to the 2018 CEO Success study, recently released by PwC and Strategy&. The turnover rate hit a 15-year high of the 19 years covered by the reports.
Over two thirds of the replacements occurred because of succession plans, while 20 percent of the executives were forced out of office. For the first time in the history of the study, ethical lapses were a more frequent cause of forced replacements than financial performance.
At the same time, the report noted that investors' involvement was an important factor in decisions to change CEOs. While in 2000, the average tenure of a CEO was of at least eight years, in the last decade, the average tenure has dropped to about five years.
"Most long-serving executive directors leave their offices in planned successions and ensure a smooth transition. However, the replacement of a CEO is a process with many challenges and unknowns, regardless of the reasons. Shareholders are eager and want immediate results. Therefore, the pressure on successors increases exponentially, especially when they come after executives with mandates for over a decade, company founders or visionaries who have transformed their organizations," says Ionut Simion, Country Managing Partner, PwC Romania.
The portrait of a long-serving CEO
Long-serving CEOs, according to the study, have the following traits: they are 53 years old on average, have experience in public companies as well as international experience, have an MBA and were promoted from within the company.
"Analysing the findings of the study, we notice that long serving CEOs are more efficient, less likely to be forced out of their office and bring greater benefits to shareholders than those with short mandates. At the same time, the executive directors promoted from within the companies have better results than those recruited from outside," says Ionut Simion.
Report's main findings 
The industries with the highest replacement rates for executive directors are: communications (24.5 percent), consumer goods (22.3 percent) and energy (19.7 percent).
Health services registered the lowest replacement rate – 11.6 percent.
19 percent of all executive directors remain in office for at least a decade.
CEOs in North America are more likely to have long-term mandates (30 percent), followed by those in Western Europe (19 percent), Japan and the BIS countries – Brazil, Russia and India – (7 percent).
Photo: Jakub Jirsák | Dreamstime.com