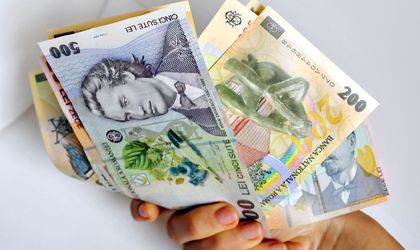 Almost a half of Romanian employees, 41.74 percent, receive bonuses from employers for Easter holidays, according to a survey conducted by eJobs. Most of the employees, 21.3 percent,  receive cash bonuses, 13.9 percent get gift vouchers and 4.78 percent receive additional free days.
A lower percentage of employees (3.04 percent) receive gift baskets with specific holiday products, while 1 percent benefit from children's gifts or the opportunity to attend Easter creative workshops. However, more than half of the employees, 58.26 percent say they will not be offered gifts or incentives in the company they work for Pascal holidays.
Regarding the benefits that Romanians most appreciate, cash money are the first mentioned by 71.3 percent of the respondents. Additional free days are preferred by 13.91 percent, gift vouchers by 8.7 percent and gifts for children by 3.04 percent. Basket with specific holiday products and creative workshops are preferred by less than 3 percent of employees.
"It has become a tradition of celebrating companies to think of a benefit scheme for employees as part of their motivation strategy. However, in recent years, since the concern for strengthening its own employer brand has been intensively manifested, human resource policy has branched out and has become more complex, with the extra-salary benefits of Easter or Christmas being replaced, in some cases, motivation and retention tools all year round and personalized, depending on the needs of each team of employees", said Bogdan Badea, eJobs Romania CEO.
Thus, 43.04 percent of employees say they never receive bonuses or gifts, while 25.65 percent receive only occasional and 31.30 percent receive each year. Of these, almost 40 percent of these incentives include both Easter and Christmas, while 20 percent only indicate Christmas as a holiday that brings additional benefits.
Regarding the extrasalarial package, which is usually received throughout the year, 51.3 percent of the employees have monthly mass vouchers in local companies, 19.57 percent receive subscriptions to private medical clinics, 13.91 percent free transportation and 8.21 percent flexible program.
The eJobs survey was conducted between March 20 and April 3, 2018, on a sample of 1,240 active professional respondents, of which 69.57 percent are not in positions of management and the majority (50.43 percent) are aged 25 and 40 years.