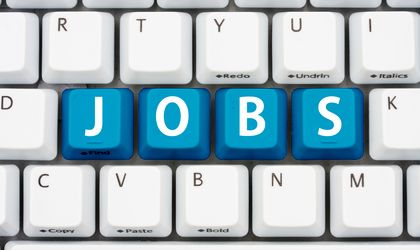 Over 30,000 jobs are available nationally, most in Bucharest and Prahova, Arad, Cluj, Sibiu, Timis and Ilfov counties, according to the National Workforce Agency.
The fewest jobs are available in Bacau, Giurgiu, Vrancea, Caras-Severin, Salaj, Covasna and Suceava.
The most vacancies are for: unqualified worker for parts assembly (2,390), security agent (2,003), commercial worker (1,689), unqualified workers in textile industry (1,361), merchandise handler (1,299), textiles assembler (1,080), subassembly fitter (877), unqualified worker for building demolition, bricklayers, mosaic plates, tiling, flooring (779), unqualified worker for packaging solid and semi-solid products (661), truck drivers (634).