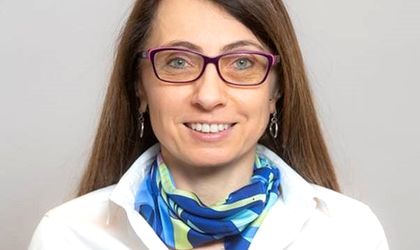 The new generations are forcing companies to adjust their HR strategies and reshape the way they interact with their employees. Nevenca Doca, human resources senior executive director at Banca Transilvania, sat down with Business Review and highlighted the importance of creating a connection between employees and the way the concept of micro-communities helps companies build a reputation as a desirable employer for the new, tech-savvy generations.
By Anda Sebesi
What can you tell us about the concept of micro-communities integrated within the larger community of a company and what is its role in retaining employees and building a desirable employer reputation?
Both anthropological and businesses research show that people are feeling well when they are connected within a community or a tribe, if we think of the human communities in the past. Community plays the role of protecting, developing and nurturing us emotionally. An organization could be such a community. It is formed by a multitude  of micro-communities – be it departments, business lines, agencies, stores, clinics etc. – where the connections and attachments between people are closer and easier to form. The quality of these connections plays a major role in retaining employees, especially when it comes to young people from the Y and Z generations, who have grown up in smaller families, sometimes far from their grandparents and other members of their extended family. In other words, they were far from their base "tribe".
In your opinion, how could a real and strong connection between employees be built and how does it contribute to employee retention and the employer's reputation?
The focus on creating a constructive culture, where managers are trained to ensure psychological safety and prove that they constantly and authentically care for the teams they coordinate, leads to a deep level of trust and connection. People get attached to other people, not to numbers, KPIs or dry slogans. Trust, security and mutual respect strengthen these connections and increase loyalty.
How important is it for a company to use the "caring culture" concept in attracting and retaining employees? To what extent does it shrink the turnover of workforce within a company?
Most organizations are forced to function and perform in complex and complicated environments. Yves Morieux, the director of the Institute for Organizations of Boston Consulting Group, showed in a presentation held at the Annual Conference of HR Club this year that collaboration between individuals, is the sole valid way to face these complex and complicated times. Organizations that create favorable contexts for collaboration between employees perform better than those which do not focus on these factors, according to Firms of Endearment – How World-Class Companies Profit from Passion and Purpose, by Raj Sisodia, Jag Sheth and Davide Wolfe. A culture that encourages and rewards caring for other team members allows them to develop and perform at their highest potential.
The new, tech-savvy generations come with a new approach on the labour market when it comes both to the expectations they have from an employer and the criteria they take into account when accepting a job. From this perspective, how do companies adapt their HR processes to the demands of new generations of potential employees?
The new generations grew up  disconnected from people and more connected to technology. Hence, they need and appreciate contexts that allow them to collaborate and encourage them to capitalize on their passions. The most appreciated and successful employer branding campaigns and actions are those which create contexts of authentic and informal interactions, without hierarchies and hidden agendas and with charitable, meaningful purposes.