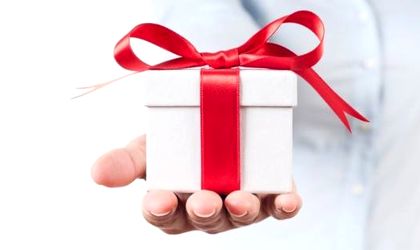 Most employers in Romania (60 percent) are planning to award holiday bonuses to their employees and over 65 percent are considering organizing Christmas parties, according to a Frames & TrainYourBrain barometer. The study also shows that corporate training and events, with more than 500 attendees, have become extremely important for most Romanian companies.
Asked to what extent these events affect the companies' lives, over 70 percent of respondents indicated the "largely" response, associating these events with a series of special moments dedicated to employees. As for organizing a special event at the end of the year, over 65 percent answered yes and 11 percent said it was possible.
Most of the interviewees (65 percent) indicated the Christmas party as the main event in the company's activity during this period, followed by the children's party (16 percent), the team building (12 percent) and going out with colleagues (7 percent).
Beyond the special year-end events, the Frames & TrainYourBrain Barometer has also compiled a list of benefits awarded to employees. Asked whether they would give bonuses to employees, 60 percent of those questioned answered yes, 23 percent indicated the "possible" answer, while 17 percent responded negatively or refused to answer.
Of those who have said they will award holiday bonuses, the vast majority were active in the state, retail, banking, insurance, software, HR, telecom, pharma, financial services and the auto industries, while those who indicated the "possible" answer are mostly in construction, services to the population and support activities.
"Analyzing the areas where holiday bonuses will be awarded, it turns out that retail and the state sector are at the forefront. Beyond the budget environment, where the decision is administrative, retail is the result of an excellent year of sales. It is also interesting that on the list of those who will award bonuses are also companies that performed unsatisfactorily in 2018, a sign that loyalty and motivation of the employees are a priority," says Alexandru Baltat, manager of TrainYourBrain.
Asking what other prize forms will be implemented during this period, other than the holidays, over 50 percent of the respondents indicated the traditional basket containing Christmas products. Free tickets to events and shows, discount vouchers to various retailers, training / conference attendances, holidays and travels, etc. were also on the benefits list.