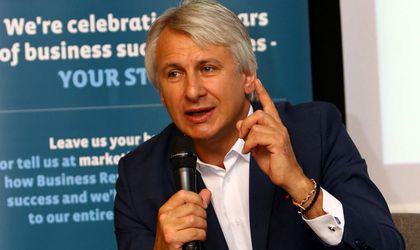 Eugen Teodorovici, the minister of finance, says the minimum wage should have only a guidance role in the private sector, meaning that companies shouldn't be forced to pay it as it the case at this moment.
The minister suggested that the minimum wage should be enforced only for public sector workers.
"You set it up and impose it on the administration, in the public sector, but in the private sector you give it as a landmark and you say so: who does not have employees under this ceiling, receives a package of facilities, but leaves the agent to set himself making decisions based on a case-by-case calculation," said Teodorovici.
Romania has the third lowest gross minimum wage in European Union worth EUR 416, after Bulgaria with EUR 261, and Lithuania with  EUR 400, according to a survey of professional services firm KPMG. A separate study revealed that almost half of all Romanian employees are paid the minimum wage.
The minister went on to say that you can't have bigger wages at the state in comparison to the private sector.  Speaking about the workers in the central administration, Teodorovici said that if more than 20 percent of them would be fired, the impact on the administration would be beneficial as operations would be more efficient.