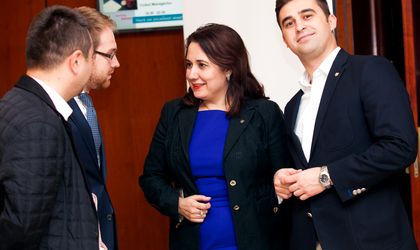 Managers Club Romania
 held its first official meeting in mid November at the Crowne Plaza Hotel in Bucharest with its founding members, members and a significant number of guests attending. Club president
Vlad Dumitrescu
presented the club's history, its mission and the strategy for the coming period, underlining the main purpose of the Club, namely the the personal attention granted to its members, assistance for each member with a view to achieve personal targets.
Managers Club Romania is the professional organization for managers in Romania, regardless of their nationality and level (entry, middle or top positions).
More info available on the club's website.