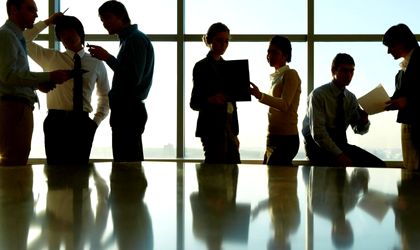 Romania has a considerable energetic potential, a dynamic ecomomy under development and a chance to create many green jobs aligned with the future's needs, as shown by the Inovantage report conducted by Adecco Group, published excusively by Business Review today. According to the analysis, electrical car engineers, wind and marine energy engineers or forest specialists are just a few of the jobs that will arise and grow in Romania in the next 5-10 years. 
The new edition of the regional report Inovantage addresses the future of jobs from a sustainable perspective. Adecco Group has decided to get involved in this conversation to analyize the manner in which education and workforce can comply and adapt in order to support the needs of our planet. 
Framework for Sustainable Growth
The world we live will no longer be able to provide us with resources we need for future generations to survive if we don't take an active initiative to be sustainable. 
Greening of existing jobs: As the corporate processes of production and operation will increasingly be required to be more efficient and greener, some existing job portfolios will need to include environmental responsibilities. Integration of environmental curricula at diverse levels of education, including primary, secondary and higher education, TVET, and lifelong learning is key.
How can businesses create a meaningful impact on the SDGs? 
It starts with building a framework for sustainability. Encouraging green reporting and green investments at all corporate governance levels, SMEs included, could generate an enhanced interest on private environmental investment, translating into positive externalities, rather than the mere reporting for environmental protection expenditure. 
Sustainable Workspaces
By 2025, Millennials – those born between 1976 and 2001 – will comprise 75% of the total global workforce. Companies must adjust their policies to attract and retain Millennial talent. 
Unlike previous generations, which prioritized money, power and prestige, Millennials are more prone to work for the causes they support.  
61% of employees were more likely to stay at a company because of the organization's sustainability program. Employees not only just prefer to work for a green company committed to sustainable development, but also they would take 15% salary cut for a green company
Economically, sustainable workplaces help employees do more (improve productivity), reduce operational costs (through energy cost savings), eliminate waste (renewable/recyclable materials), and provide the flexibility to adapt to change.
Jobs of the Future: Environment & Sustainability
Globally, 18 million new jobs will be generated by the green economy by 2030.
Largest growth is seen in Solar jobs followed by biomass and wind energy related jobs.
In the EU – while the public sector remains an important source of green employment, sectors such as renewables, waste management and transport begin to dominate: in 2021 and 2030, respectively, waste management's share rises to 24.4% and 25.7%, energy's to 21.4% and 18.9%, and transport to 11.4% and 17.7%.
Closely linked with adapting to the needs of the environment, new jobs will develop and grow, such as:
Water Quality Administration Manager 
Urban Farmers
Forest Administration and Conservation Specialists
In-vitro Meat Breeders
Electrical Cars Engineers
Bio Fuels and Recycling Technicians 
Eco Architects and Builders
Eco Designers and Landscapers
Biological Technicians
Solar Panel Engineers 
Wind, Marine and Fluvial Energy Engineers
Where is Romania in this context?
Romania has joined the initiative of the United Nations for Sustainable Development Goals. However, it has recorded the lowest scores in the reporting process between 2010 and 2016, compared with other countries in Central and Eastern Europe.
Even so, the levels of carbon emission from the past 30 years have been constantly rising and the environment government expenses have been around RON 18 billion in 2018 (aproximately 1.6% of GDP). Of them, 93% have been spent for activities related to direct management of water, soil, air and waste. Only 7% were channeled for indirect activities that would have a long term impact in assuring sustainability. 
The responsibility of environmental protection, employees and insurance of the economic sustainability falls equally on the shoulders of political decision-makers and on the private sector. Organizations could start with best practice examples, such as: recruiting based on values and attitudes that are environmentally friendly, HR practices which include green workspaces, green teambuilding activties or investments in urban gardens of the company, where employees can relax during their breaks. 
Florin Godean, Cluster Manager Romania and Hungary – Addeco Group, expanded on the matter:
Romania is at the stage when the growth of wages is influenced more by political decisions and less by work productivity. At this point, the role of management comes in to lead responsible processes of technologization and optimization. All this comes with the use of resources (fuel, electricity, plastic, paper etc.), that impact the environment around us all too often. In the context of dynamic changes that we are experiencing (climate, workforce, technology etc.), this cost needs to be kept to a minimum. Inovantage no. 4 highlights them, explains their impact and contextualizes them for Romania. 
Angelo Lo Vecchio, Head of EEMENA – Adecco Group, detailed:
Integrating social causes into business operations (i.e., building a sustainable workplace) may seem frivolous at first to some, but is a good investment for the future. Companies get to hire new people and are able to retain the good people they already have. Adecco Group's sustainability framework is fully integrated into our business strategy, uniting our existing activities and outlining opportunities where we can implement new initiatives. In line with the Group's strategic agenda, for each issue we will look at how we can institutionalize best practices within our own operations (Perform), enhance our value proposition towards our stakeholders (Transform), and/or fuel innovation along the full value chain (Innovate).
Sandhya Sabapathy, Regional Brand & Innovation Manager EEMENA – Adecco Group, added:
The world of work is intrinsically linked to the natural environment. Jobs in agriculture, fisheries, forestry, tourism and other industries including pharmaceuticals, textiles and food and beverage depend on a healthy environment. Temperature rises like those expected due to climate change will increase the number of days that are too hot to work, putting workers' health at risk and reducing productivity. We may soon reach the point in which the jobs created or improved by economic development risk being destroyed or worsened by the resulting environmental degradation. In full agreement with the ILO's Greening Europe report, the world of work needs environmental sustainability. Social justice requires it, given the large inequalities in the impact of the negative effects of environmental degradation.
Photo: dreamstime.com