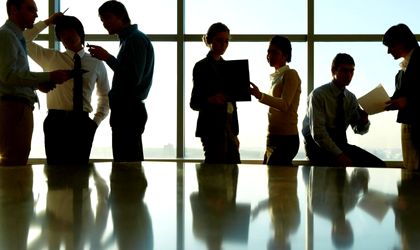 The import of foreign specialists, automation and outsourcing are the main short and medium-term solutions for companies in Romania, facing an unprecedented  lack of staffing. This is the conclusion of Marian Hanganu, the sales manager of Romanian Software about the immediate solutions for lack of workforce.
"First of all, staffing has become an option increasingly taken into account by employers in the context of the labor market crisis. According to this year's statistics, our country lacks over one million people who should cover different jobs, "said Marian Hanganu.
According to Hanganu, Romania is crossing a real demographic winter and there is data that show us that on the background of migration and natural causes we have lost 300,000 people every year.
The companies have only a few ways to counter the lack of personnel that is still growing, and the import of foreign workers is, in most of the situations, one of the viable solutions.
Besides the import of specialists and automation, the outsourcing of certain activities and robotization are other options that can be applied to counteract the effects of the personnel crisis faced by more and more employers in Romania.
The sales manager of Romanian Software added that the company he represents helps his clients cover the employee deficit in a concrete way by offering leasing or renting services in Vietnam, China and India but is not limited to these countries .
The Government approved in its meeting on August 2, 2018 the supplementation of 8,000 of the contingent by types of foreign workers newly admitted to the Romanian labor market (4,000 permanent and 4,000 detached).
The decision was taken after authorities noticed a 50 percent increase in the number of work permits issued this year. Initially, the contingent of foreign workers set for 2018 was 7,000 of which: 4,000 permanent workers, 1,200 seconded workers, 700 ICT workers, 500 highly qualified workers, 400 seasonal workers, 100 trainees and 100 trainees cross-border workers.