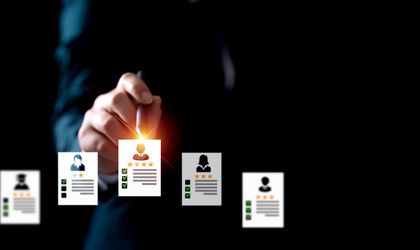 The success of a business depends not only on the products or services it offers but also on the people who work for it. Thus, hiring the right employees is essential to ensuring the smooth running of a business.
However, identifying the right mix of hard and soft skills in potential candidates can be challenging for employers. The hiring process could be more complicated if the company didn't know the difference between hard skills and soft skills and the importance of each.
What Are Hard Skills?
Hard skills are the technical or specific abilities required to perform a particular job. They are commonly learned through formal education or training and can be measured relatively easily. Examples of hard skills include:
The ability to use specific software programs
Understanding complex mathematical equations
Speaks a foreign language fluently
The capability to repair machinery
What Are Soft Skills?
Soft skills are the personal characteristics or qualities that make someone successful in a particular role. They're not easily measured and often require intuition and experience to identify. These include:
The ability to communicate effectively
Being able to work in a team harmoniously
Leadership qualities
The ability to negotiate
Importance Of Hard Skills And Soft Skills
While hard and soft skills are important, the emphasis placed on each will depend on the specific job role. For instance, a job that requires the use of complex software programs will put a greater focus on hard skills. In contrast, a job that requires regular interaction with customers will place a greater emphasis on soft skills.
However, the most successful employees usually have a mix of hard and soft skills. It's because they can perform the technical aspects of their job and possess the personal qualities needed to build relationships and interact with others. Besides, building a positive team dynamic is essential for business success, and employees with strong, soft skills are likelier to do this.
Ways To Identify Hard Skills And Soft Skills When Hiring
Although specific skills are required for each job, employers should look for candidates with hard and soft skills. This is because well-rounded employees with various skills will ultimately lead to a better and more productive workplace.
To identify the hard skills needed for a particular job, employers can:
Review The Job Description
By looking at the job description, employers can better understand the specific skills and abilities required for the role. Employers should then identify the role's key responsibilities and match them to the relevant hard skills.
Evaluate Educational Backgrounds
Evaluating the educational backgrounds of potential candidates can give employers an idea of their hard skills. For example, a candidate with a degree in computer science is likely to have strong technical skills. Employers can also look at a candidate's courses to identify relevant hard skills.
Employers may give potential candidates technical tests to assess their hard skills. For instance, a candidate applying for a job that requires the use of particular software programs may complete a test that evaluates their proficiency in those programs.
Ask For Previous Work Samples
Another way to identify their hard skills is by asking for previous work samples from potential candidates. Candidates can showcase their abilities and skills through their work. For example, a candidate applying for a job as a graphic designer may provide samples of their previous design work.
For soft skills, employers can try the following:
Use Behavioral Interview Questions
Behavioral interview questions aim to assess a candidate's past behavior to predict future behavior. When asking these types of questions, employers should look for examples of the soft skills they require. For instance, an employer looking for a candidate who can work well under pressure may ask what the candidate did in a previous situation where they had to meet a tight deadline.
Group interviews are another way to assess soft skills. These interviews allow employers to see how candidates interact with others and handle conflict. Employers should pay attention to how candidates communicate with others and work together as a team.
Personality tests measure the soft skills of potential candidates. These are questions that assess a candidate's character traits and qualities. However, employers mustn't use these tests solely as the basis for hiring decisions.
Observe Candidates In A Work Setting
If possible, employers should observe candidates in a work setting before making a decision. This will allow them to see how the candidate interacts with others and handles tasks. For example, employers may shadow a candidate for a day or have them complete a task as part of an interview.
Final Thoughts
By taking the time to identify both the hard and soft skills needed for a particular job, employers can ensure that they hire the most suitable candidate for the role. This will help improve team member satisfaction, retention rates, and overall company performance.