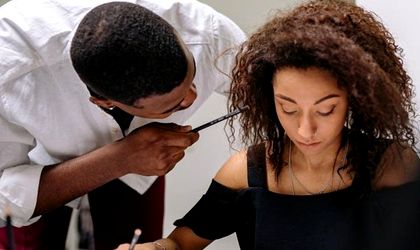 Workplace bullying has been a longstanding issue for many companies. In 2020, The Chartered Institute of Personal and Development HR advisory board reported that 10 percent of workers experienced bullying in the workplace before the pandemic. These instances have occurred either through email, phone, or social media.
The problem, unfortunately, hasn't gone away despite more companies and workers transitioning to remote or hybrid work. A 2021 survey by the Workplace Bullying Institute revealed that 43 percent of 1,215 U.S. remote workers reported experiencing workplace bullying via email or video calls.
A quarter of the respondents also revealed that remote working has made their colleagues more likely to mistreat them.
What can companies do to protect their employees and keep them safe from cyberbullying in the workplace?
Before they figure out how to tackle the problem, companies need to understand what counts as cyberbullying in the workplace. Cyberbullying counts as harassment, threat, or anything offensive that occurs online through email, social media, or telecommunications.
1.    Introduce a transparent reporting process
Companies should make reporting processes transparent and straightforward to help cyberbullying victims come forward and feel safe reporting their problems. Oftentimes, victims of cyberbullying might steer clear of reporting about their experiences if they feel like there isn't anything their company or anyone in a position of higher authority can do to help them.
More often than not, if the cyberbullying continues, the victim's performance, engagement, and work satisfaction will deteriorate over time. Some victims might even consider leaving their jobs in search of greener pastures.
Whether it's through an anonymous inbox, their managers, or HR, it should be clear as day what employees should do if they've experienced cyberbullying or something hurtful in the workplace.
It's also essential that companies take all complaints seriously and investigate the matter. Occasionally, follow up with the victim and make sure that they're receiving the support they need to get through the problems. Some companies might want to consider setting up therapy sessions for cyberbullying victims that seem to be struggling more with their issues.
2.    Have proper policies in place to manage the problem
Next, companies should have appropriate policies in place to deal with cyberbullying. When developing proper policies, consult HR and work with a legal team to plan policies that cover various circumstances such as remote work or cyberbullying on social media.
Perhaps it's temporarily suspending the perpetrator from work duties, perhaps it's checking in on the victim and making sure that they no longer experience any sort of bullying. Having proper policies ensures know that their company has their back and will support them if something happens.
When starting these policies, companies should frequently remind their employees how to make reports, explain why it's essential, and take all complaints seriously.
Every once in a while, review the policies and decide if they're working for the company or if they need to be adjusted because of certain circumstances.
3.    Run inclusivity workshops and training
These days, there are plenty of nuances to consider when trying to foster an inclusive and welcoming workplace.
With frequent professional inclusivity and diversity training, employees stay updated on what's acceptable and what's not in the workplace. At the same time, they're educated on the different issues that are present in the various communities outside of work that could influence how people should behave moving forward.
4.    Demonstrate commitment to the cause
To enact proper change in the workplace, companies must ensure that their management chain complies with the policies and take action should anyone disobey the anti-cyberbullying directive. All employees, even those in upper management, who have been caught cyberbullying should be dealt with responsibly.
By demonstrating a proper commitment to the cause, companies help foster a culture where employees feel safe talking about their issues.
5.    Monitor and moderate public conversations
While keeping track of private conversations between employees or monitoring what they do outside of work is impossible, companies should monitor and moderate discussions on public channels found on internal company chats. The comment section in video conferencing calls might also be a place where employees could cyberbully each other. To counter this, perhaps an HR executive could be appointed to monitor the chat section or look out for any unsavory comments.
While there isn't a one size fits all solution to solving cyberbullying issues at work, companies and the management team can do plenty of things to ensure that victims of cyberbullying have a safe place to discuss their issues. Remember, solving the issue of cyberbullying in the workplace is a constant work in progress.