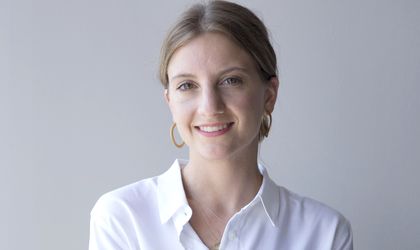 Workathlon, a Greek startup that has created an innovative ML-powered hospitality recruitment solution augmented by marketing tools and practices to help companies find, nurture and train the very best talent, launches a seed round on SeedBlink on December 15th as it eyes accelerated growth and international expansion.
The team, which is highly experienced in both the hospitality industry and scaling products, is aiming to accelerate its growth by further expanding its presence in the GCC and Eastern Europe.
On a mission to build the best tools for hospitality recruitment globally, and with additional investors bringing the final total of this round to 500.000 euros, the company aims for 200.000 euros on SeedBlink from private investors, with tickets starting from 2,500 euros.
The new round of funding will enable Workathlon to pursue its ambition of becoming a leader in the market and fuel growth across product, technology, and marketing in a more immediate future. Workathlon is a Techstars backed company since 2020 and was founded in late 2017 by Katerina Santikou, an experienced second generation hotelier that has worked and lived in the US and UK before establishing Workathlon in Greece.
The company has proved not just resiliency over the past two tumultuous years for the industry, but has had record years again and again, outcompeting rivals in the market that were forced to close during the pandemic.
Katerina Santikou, Managing Director and Founder of Workathlon, commented: "I believe there's nothing stopping us from becoming Europe's leader in Hospitality Recruitment. We're enabling more people to connect with hospitality employees, in a market that is currently on its feet due to the astounding lack of talent and amidst a Great Resignation that is highly impacting the industry. We're bringing candidates and employees all the best opportunities, we're offering seamless access to content and growth, and as a consequence of this amazing product, we're seeing our revenues skyrocket."
Headquartered in London with offices in Athens and soon in the UAE, the young company has a growing community in Europe which is predicted to grow to 200.000 candidates by the end of 2022.
"But this is only the start", Katerina continued. "The next 12 months will bring more market-leading recruitment products. Our next focus is going to be growing our user base. We're starting from a strong foundation; we've already grown our user base 60% YoY to more than 60,000 people, with over 400 employers to date. Now, we want to take things up a gear, with aggressive growth plans across our markets."
With its vision of greater work empowerment and growth, Workathlon is now planning to expand its customer base with launches in the UAE, Romania and Croatia in the year ahead, before raising a strong series A in Q4 2022 that is expected to take the valuation of the company to over 12 million euro.
"Eastern Europe will be a catalyst in our growth, with a strong labor workforce and growing hospitality market. And although as we speak hospitality in Europe is taking a blow for the winter months, the summer of 2022 is bound for record breaking bookings, as people are eager to go on vacation. Already, estimated Dubai gross operating profit per available room for October 2021 came in at 159% of the 2019 comparable, a strong indication of the next year." Katerina concluded.
To boost growth prospects further, the startup will also soon launch several new products to customers, including more virtual career days that will be taking place, enabling employers to connect and find talent easily and continue using its automated functionality.
In addition, the company which is at the crossroads of HR Tech and EdTech is developing a marketplace for academic content off the shelf. This will begin in March with full rollout in Q3 2022.
Backed by prominent investors including Techstars, Founders Bridge among them and renowned angel investors in Europe and the Middle East, the hospitality recruitment marketplace is on the path to fully utilize its network effects.
The new round opens on Seedblink on 15 December and will be available to European investors.