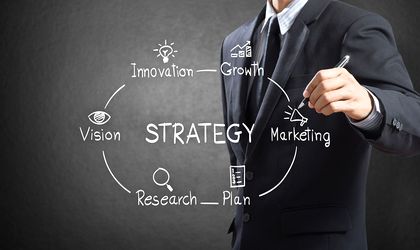 42% of the employees, according to the survey, would like to work abroad. What makes almost half of the respondents pursue this trend of working for foreign organizations?
One of the key reasons is the digital revolution. Today, it is enough to have a laptop and WifI connection to do a vast amount of work. No wonder people explore new opportunities and look for better jobs offered by companies abroad.
That also gives flexibility and freedom. While sitting comfortably at home, you can work for leading companies. On the contrary, some choose to travel and change location while still having a steady income working remotely.
Problems appear when it comes to recruiting. Searching and hiring people who are not in the same country as you becomes a real issue: it is harder to filter candidates, not possible to interview in real-time, and it is more challenging to verify their professional experience.
However, there are some tips you can use to hire a good team located anywhere in the world. We'll discuss the social platform LinkedIn and LinkedIn search for candidates as a huge library of professionals' profiles from hundreds of countries. Learn what to pay attention to and what tools will be helpful in the recruiting process.
Why LinkedIn?
LinkedIn is an international networking platform that was intentionally made for professionals. Unlike other similar social media platforms, The platform doesn't focus on getting LinkedIn likes or the entertainment scope but instead puts professional networking first. That's why it is easier and more efficient to make connections here.
The platform provides you with multiple opportunities to connect with professionals in different fields and build a strong business network worldwide.
Language
You probably want the candidate to speak the same language. Check out their profile and see if they speak your language. Pay attention to how the profile is organized, read the posts on the page, and evaluate the language skills.
LinkedIn groups
Select the groups related to your field or industry in the target countries and join them. Usually, such groups gather influential people with who you can connect.
Groups are perfect for sharing posts about openings in your company, starting discussions with potential candidates, answering questions, and getting noticed among professionals.
Become a respected participant who the group members can trust. Pay attention to the more active users. These are the people you may want to connect with first. If they are not the candidates you are looking for, they can spread the word about the company and share your vacancy ads.
Highlight that you hire foreigners on the company's page
Share that you are open to hiring employees from abroad. On your company's profile page, make sure to share that your team is international and open to hiring people abroad. You can create a post with general information. It is helpful to highlight the successful experience of managing a global team.
Analyze candidate profiles
There is a lot of information listed on the candidate's profile, and sometimes for recruiters, it is hard to focus on the most critical parts.
Since a person is located in another country, it could be challenging to verify previous experience. So we suggest concentrating on the professional background and projects done. Explore where and in what positions the candidate worked. Try to find the company or employer on LinkedIn and ask a few questions about a candidate's performance.
A LinkedIn profile can be much more informative than a standard resume. Posts and activities on the platform can say a lot about the personality of your potential candidate. So spend a minute or two to check what interests they have.
Implement automation
What's good about LinkedIn is that you can integrate third-party services and automate most processes. In high-volume recruiting, it is imperative as it is overwhelming. In the immense flow of information, you can lose critical details. A good example is LinkedHelper. It is an automation tool for LinkedIn which provides significant help with marketing and recruiting activities.
With LinkedHelper, you will be able to get emails of potential candidates and import them to the built-in CRM for more convenient sorting. Moreover, the instrument allows using keyword search to find employees and set up auto-invite and auto-follow features.
Proper automation of the recruiting processes frees up your time and makes it faster and more efficient. Just look at the Linked Helper pricing.
Use passive recruitment
Posting job ads online is the first that comes to mind when talking about hiring internationally on LinkedIn. However, you may use what is called passive recruitment. Assume a candidate is a top specialist in his field but is not actively looking for a job. You can contact that candidate directly and introduce him to your offer. People always look for better options, so take a shot; it could be your ideal candidate.
Conclusions
As in any other process, you should be consistent in international recruiting and use the right tools. In today's reality, people appreciate the flexibility the digital world provides. Take this advantage and build a strong international team.