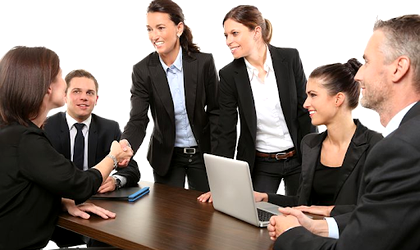 Motivating employees is one of the most challenging jobs of an entrepreneur and business owner. If you want productive employees doing their best to make the company succeed, you must ensure they are engaged.
The mark of all great leaders is that they can get people to buy into their vision and work as hard as them to make it a reality. The following are highly effective ways to keep your employees motivated and engaged: 
Empower Your Employees
Confidence is the key to success in many areas of life. If you want motivated employees who will go above and beyond for you, you should empower them. Give them the necessary autonomy to do their jobs.
You should be good at delegating tasks and ensuring the right people are doing what they are best at, which will allow you to trust them to do the job. Compliment them and make them believe in themselves.
Empowering your employees ensures they can do their jobs well even when you are not around. You should avoid micromanaging them as much as possible. 
Provide Opportunities For Advancement
No employee wants to remain in an entry-level position forever. To have motivated and engaged employees, they should know there are brighter days ahead. Provide them with every opportunity to advance their careers.
Offer employee training that provides valuable skills they can use for the rest of their careers. If an employee provides excellent results and shows leadership capabilities, promote them to a position with more responsibility and compensation.
If there are other sister companies where an employee can have a better job than your company, recommend them for the position. Career advancement goes hand in hand with personal development, so provide them with opportunities to grow personally, and they will be committed to helping you achieve your goals. 
Reward Excellence
Human beings like to feel appreciated for their work and, even better, receive recognition in front of their peers. Therefore, you should create a habit at the workplace of rewarding the employees who showcase outstanding performance.
Staff turnover hurts businesses, but it is sometimes necessary. So, if you have an employee who has been with the company for many years, you should recognize their contribution to your firm's ideal year of service awards.
You can only have an award ceremony for company employees where you present these awards. When other employees see others receiving rewards, it will motivate them to work harder to be rewarded. 
Work-Life Balance
Burnout is a phenomenon that is getting increasing attention in the corporate world. Overworking employees can lead to less productive staff, making them lose motivation and be less engaged. Therefore, you should provide your staff with an adequate work-life balance to get time to pursue other interests, which will also help them with their work.
It will also help them decompress and relax so they can return to work fresh and ready to put their best foot forward. Having opportunities for play and relaxation near the workplace could be helpful too. 
Encourage Cooperation and Teamwork
A bit of friendly competition at the workplace is healthy, but too much is toxic. If you want your firm to succeed, you should promote collaboration in the workplace. Have a work environment that encourages interaction and sharing among employees.
It will create a sense of community, and employees will know their feedback and opinions are valued. It also creates a sense of belonging and ownership, making your employees more motivated and engaged. 
Managing employees is a daunting challenge which is why managers get the big bucks. If you want motivated and engaged employees, empower them, provide them with opportunities for advancement, ensure a sufficient work-life balance and encourage cooperation and teamwork. If you do, your employees will be productive, and your organization's success is assured.