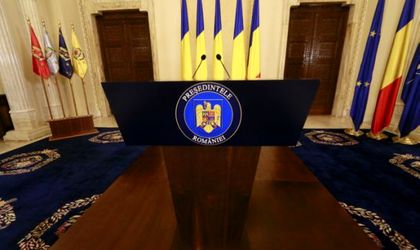 A study by HappyRecruiter.com shows that Romanians would prefer to remove all restrictions, invest in local production and, to a large extent, prefer to change their careers.
We are all waiting for May 15 as a freedom, after two months of isolation and physical separation. Opinions are, however, divided when it comes to how the process of easing restrictions should be conducted. We asked Romanians what they would do if they were president or prime minister for a day, or in a position of authority, what measures they would would take in order to relaunch the economic activity, how they would relax the security measures and how they see life at work after isolation caused by the COVID-19 crisis.
Between May 8-12, 2020, Dora, the virtual assistant from Happy Recruiter, talked in Facebook Messenger with almost 1,200 Romanians from key sectors of the economy – industrial production, automotive, pharma production and logistics. Respondents were asked questions about the measures they would take if they were in a position to decide, about the security measures they expect in the new normalcy of the workplace and the consumption of social media, respectively digitalization as part of most important in daily activities.
If you were in a position to decide (President, Prime Minister), which area would you relaunch as a priority?
With only one possible answer, from several options, we wanted to find out which are the priority sectors in which Romanians would invest to relaunch. And most of them (44%) would invest in relaunching local production. In line with the discussions on the global public agenda, for many Romanians the need to produce more locally vs. relocation and the encouragement of small local producers has become even more important. Health was on the 2nd place in the top of the options, being selected by 23% of the respondents and, immediately in the list – education with 18% of the answers; the next options were tourism or infrastructure.
With or without restrictions?
This question is increasingly raised in anticipation of May 15, when we will find out what life is like in a pandemic with fewer movement restrictions. Dora, the virtual assistant, asked Romanians how they would resume the activity – and most (47%) would choose to resume the activity without any restrictions.
1 in 3 Romanians would resume activity, with certain restrictions and protection measures, while only 3% of respondents would maintain the existing restrictions.
The increase in the intensity of economic activity, anticipated by the decrease in the level of restrictions, is frequently associated in the respondents' speech with the urgent need to increase the level of digitalization of people's interaction with the environment. Long after the private sector, focused on efficiency, the public sector was put under pressure and forced to start modernizing in a very short period of time.
Career change?
For 55% of respondents, changing their current career is a topic of interest. However, change most often occurs in response to current job loss, rather than as a proactive measure of vocation discovery / rediscovery.
With about 1 million people furloughed at the beginning of the month and a considerable percentage at risk (in sectors that will not be reopened in the first stage of relaxation), only 36% of respondents said they expect the number of jobs to grow after relaxation.
More than two thirds of respondents predict a period of stagnation or a temporary decrease in the number of jobs available in the economy.
Going back to work; measures, opinions.
Asked if they were expecting some additional protection measures when returning to work, 1 out of 3 respondents would like more ventilated workspaces. Second on the list of options are additional protective materials and equipment (22%), different shifts (15%) or temperature scanners (9%).
The measures promoted in the public agenda, teleworking, flexible hours, and physical distance rules are following on the respondents' priority list.
More time on social media
Distance did not reduce socialization, but moved it even more online, on social media. Almost half (42.4%) of the participants stated that they spent much more time on social media during the isolation period, while only 16% answered that they spent less time, and 41% appreciate that the period spent on social media has not changed very much.
But social media has long been not only a socializing environment. 40% of respondents to this study use social media to stay informed, 25% of respondents – to actively look for jobs and 5% for shopping.
How did you use your free time during this period?
Following the temporary suspension of activity, respondents had free time to renovate their homes (27%), relaxation (20%), other personal projects and professional development, while 27% of respondents said they haven't had more free time during this period.
Other common responses were physical activity, reading, watching movies, or engaging in volunteer work.
***
Happy Recruiter is the leading Social Media Recruitment Management digital ecosystem giving recruitment teams the tools to successfully target, reach, screen and nurture candidates, using Dora, the virtual assistant in the environments in which they are available, respectively Facebook, Messenger and Instagram.