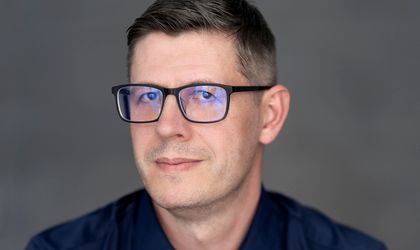 Gi Group Holding, one of the largest human resources companies worldwide, celebrates today a quarter of a century full of achievements, evolution and innovations in the labor market. With its 25th anniversary, the company announces investments worth 100 million euros for the next two years and estimates revenues of 6 billion euros by 2024.
In 1998, Stefano Colli-Lanzi, at the time a consultant, turned the new regulations on the Italian market into an opportunity to enter the world of HR by launching the first Italian HR company. 25 years later, he is at the helm of one of the leading global HR services and consulting companies, Gi Group Holding, with revenues estimated at €4,174,293 for the end of this year. Its constant growth, even during the most turbulent periods of this quarter of a century, such as the pandemic and the Russian-Ukrainian conflict, has led to an increase in turnover from 1,581 million euros in 2015 to over 3.6 billion euros in 2022.
"Work has the power to generate invaluable personal and social value, the Italian mentality underpins our organization and is reflected in the Fondazione Gi Group for Sustainable Work. Sustainable work means creating living conditions that support people so that they remain in work throughout their working lives, without compromising the ability of future generations to enter or remain in the labor market.", points out Stefano Colli-Lanzi, CEO of Gi Group Holding
Throughout the company's history, strategic investments and M&A operations have advanced its capacity for growth and resilience. Thus, last fall, Gi Group Holding announced its 50th acquisition – The Bridge, an HR technology consultancy focused on building and expanding digital capabilities for multinationals – and today, international revenues contributes approximately 53% (47% in Italy) of the Group's revenues.
Stefano Colli-Lanzi, CEO of Gi Group Holding:
"This anniversary is certainly a good time to celebrate our achievements so far, so I would first like to address all the people who have been involved and continue to is involved, every day, in this project and whose goal is to contribute to the positive evolution of society, through work. But on such occasions it is important to lay the foundations for the future. In the coming years, we will follow the current trajectory, increasing the revenue from our international business from 50% to 70%. In terms of offering, we will focus more and more on verticalization, diversification of solutions and progressive improvement of margins. We have therefore planned an annual investment of €100m in acquisitions for the next two years. We have a very clear objective on the horizon: 6 billion euros by 2024".
—
"In the 25 years of activity, through constant involvement in HR activities and with the help of dedicated teams, who are with our clients and employees every day, today Gi Group Holding is one of the largest human resources companies in the world with more than 650 offices located in 34 countries, more than 8,000 employees and more than 20,000 customers. Our ability to fully understand the labor market, a volatile but evolving market from month to month, to constantly develop new services and solutions that support clients, recruitment teams and staff alike are, with safety, the most important factors that have helped us become today a reliable company that offers more than a job, as our slogan says – More than Work. We take care of our candidates, clients and colleagues, supporting them in their daily lives and promoting positive and open environments by reiterating our commitment to create pleasant and safe working environments," states Cristian Huzău, Country Manager Gi Group Romania.
Over the years, the Gi Group Holding team leaders pursued a strategic approach to business growth on the one hand by developing the company's services (although temporary and permanent staff are still the main engine of revenue growth) and on the other hand by investments in new projects, which helped the company to become a true global ecosystem of human resources services. In addition to the growth trajectory, the Group has been guided for 25 years by a clear purpose, that of contributing to the evolution of the labor market and embracing ambitious opportunity and responsibility.