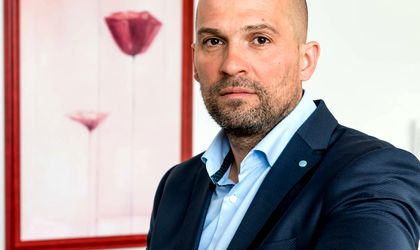 The emergency amid pandemic COVID-19, instituted in early March in Romania, created numerous financial problems among most of the entrepreneurs. It wasn't the case for Eugen Saulea, the founder of the personnel leasing company ESSA, which recorded a turnover increase of 6 percent in the first quarter of this year, compared to the same period of the previous year, from EUR 3.1 million, to EUR 3.3 million. By the end of the year, Eugen Saulea is expecting the business to reach EUR 14.7 million, with 3 percent more compared to the end of last year, when his business reached EUR 14.3 million.
Founded in 2010, ESSA is today one of the MAIN players on the local market for logistics and management services POSM (point of sale materials – a quick method for indoor promotion of new or promotional products). The company's services portfolio includes staff recruitment, training, motivation and career. "What's our goal at ESSA? Basically, we take the product from the reception, we put the product on the shelf, promote the offers, optimally recommend to consumers, transport and place communication materials, train and delegate staff for point of sale structures", explains the entrepreneur. While many companies preffered to send their staff  home, he recruited almost 700 people to meet the market demands.
Locally, the number of registered unemployed in April was 432,000, more than the previous month (414,000 people) and also more compared to last year's same period (355,000 people), according to the latest data provided by the National Institute of Statistics. And retail is one of the areas that generally faces more problems in terms of recruitment, especially due to low wages and work schedule. Here's where ESSA intervenes, the company through which Eugen Saulea recruits and selects staff for all categories of retailers.
"Basically, we hire people and we rent them for a certain period of time, but we're the ones responsible for their payroll", he explains. "I was often asked why someone would prefer to work for us instead of being directly employed by the retailer. The answer is quite simple. Let's say Mega Image needs an employee for only two months. This employee does not lose his job after this two months period, because we engage him in another project", Saulea explains.
"While all our customers were at home and their sales teams were not allowed to go out to stores, we've managed to cover most of their activities and necessities". Moreover, in order to adapt to market demands, the entrepreneur even created a new job title: "Cleaning and Disinfection Staff".
"Also, during the emergency amid pandemic COVID-19, our employees went to negotiate in their place, to make sure that there was enough merchandise in the supply flow, and they were satisfied because there was someone in the stores. We were among the few ones, as a specialized agency, that offered this type of service and we managed to mold ourselves instantly on projects and to satisfy our clients", concludes Eugen Saulea.
Currently, the entrepreneur offers leasing staff for 20 customers, from which 11 are from retail, chains such as Carrefour, Kaufland, Brico Depot, Auchan, Metro Cash & Carry, Cora and Mega Image being among his clients.