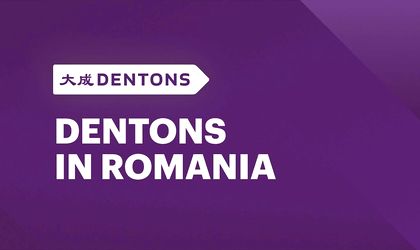 Dentons hosted a by invitation Pilot TED Circle discussion on "Justice and Society" whose goals were to identify how diversity is perceived in Romania and to generate action plans together for the promotion of diversity and inclusion in society.
"At Dentons, we pride ourselves on the diversity of our people and the inclusiveness of our culture. We know that attracting and retaining people from all backgrounds is key to innovation. Only this way can we provide our clients with the best services for their diverse and complex needs and challenges," said Cristina Daianu, Dentons Partner.
She emphasized the law firm's commitment to diversity and inclusion, which are an integral part of its business strategy.
"By not recognising the need for diversity in the workplace, businesses will lose out on the very different and important perspectives that a more diverse range of employees can bring to the table," said Lestat Monroe, founder of Orasul-Meu, an NGO focused on the interests of children and young mothers. "In an increasingly globalized world, of which Romania is a part, the lack of a bigger picture can easily translate into losses, and one simply can no longer afford such an approach." Ideally, Romanian schools should start teaching courses on diversity, as is the norm in Western Europe, he said, as that is the age to start the education on this topic.
The Pilot TED Circle event was a great opportunity for representatives of different NGOs, business owners and corporations to share their insights into inclusion and diversity, and discuss strategies for the future.
Dentons is the world's largest law firm, delivering quality and value to clients around the globe. Dentons is a leader on the Acritas Global Elite Brand Index, a BTI Client Service 30 Award winner and recognized by prominent business and legal publications for its innovations in client service, including founding Nextlaw Labs and the Nextlaw Referral Network. Dentons' polycentric approach and world-class talent challenge the status quo to advance client interests in the communities in which we live and work.