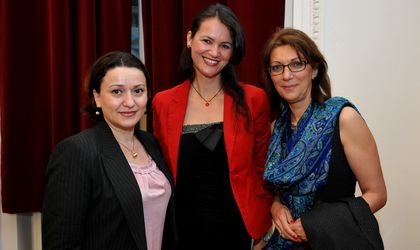 Deloitte has launched the SheXO Club, an initiative dedicated to women in business management positions. Along with the launch of the club, the firm has put out the Deloitte SheXO report compiling the opinions of 130 C-level local executives, both male and female, working in multinationals or as entrepreneurs, on the contribution of women to the business environment.
"The Deloitte SheXO Club will bring together exceptional women with diverse profiles and interests but sharing the same determination with which they have built their professional careers. Over the next few months we want the club to become the ideal platform for them to share ideas, build new professional and personal relationships, create and implement new projects," said Madeline Alexander, audit partner at Deloitte Romania.
The study outlines several notions on the role and impact of women in business. It found clear differences in the perception of qualities specific to women and men in management positions. While women are perceived as being good communicators, they are less associated with typical CEO traits, such as leadership or strategic planning skills.
More than 60 percent of the respondents to the study think women are more consistent, able to multitask and communicate better than men. Similarly, approximately half of the respondents think that skills for encouraging the active involvement of team members and analytical aptitudes are more specific to women than to men. Still, significantly more respondents believe men have an advantage when it comes to confidence in decision making, leadership aptitude, efficient negotiations and strategic planning.
Staff