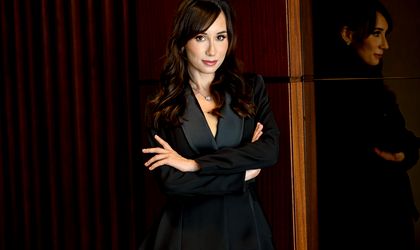 If a startup were a human body, the team would make up all of its different parts; hands, feet, heart, brain, etc. If you make mistakes while forming your team, the whole project will be a disaster from start to finish. It has no chance of surviving the "valley of death" — when there is no profit yet, and employees must work their hardest. You must consider what challenges to take on, how you will motivate your team, and weigh the risks of hiring employees without experience. Margarita Volovikova, a team-building business consultant, has provided some advice for this process.
Preparing for recruitment
Before you look for employees, I want you to ask yourself the following questions: "What do I need these people to do? Am I only looking for a team because I have a product idea? Or is it because I lack the necessary skills?" Often, people will start gathering a team because that is what other entrepreneurs have done before.
Although, a product can also be successful on its own. Many successful companies take the following approach. First, before the product is fully developed, the founders will evaluate it. Then, based on this information, the HR manager will determine which specialists are needed. Once this has been done, they start looking for the team.
What kind of people the team needs
All products and teams have specific needs. In general, it is better to give preference to people who have innovative, fresh ideas. The founder is a visionary and a marketer who knows how to sell ideas not only to partners and clients but also to their team. They inspire the team's belief in the product. They also must reassure them of their ability to shape the future of their field and the world at large.
Premature scaling is often what destroys startups. It risks confusion in management and communication, sidetracking the company from its priorities. It is better not to recruit a large team at the beginning.
Minimum team for an IT product:
Two founders, one specializes in strategies and the other in sales

One or two programmers (two is better)

One product manager who oversees company processes and attracts funding
This team can be reduced to just two people if they have all the necessary skills. Within a startup, directing and organizing your small, multi-talented team is an everyday effort.
Is it possible to work with friends and family?
It is common for entrepreneurs to start their projects by working with friends. Friends are easy to reach, and you already know their skillset and work ethic. You understand what tasks and deadlines to trust them with. If this is the route you take, you must immediately communicate your expectations and ensure your employees are on the same page.
However, working with friends and family can be challenging as it adds a layer of
work-related concerns to your personal relationships. The most significant risk is that conflict within work creates conflict outside work. For example, say you want to build a brand following Apple's model, but your friend thinks Google's is superior. This disagreement can create tension in other areas of the relationship. Unfortunately, it is much harder to replace a friendship than it is to replace a colleague. When building your team, consider whether you want to take this chance.
How to choose the "right" employee
When hiring employees, I look for productivity and enthusiasm. Finding individuals with a burning passion is difficult, but they are invaluable. An employee like this will love his job, never slack, and save you time and effort in management.
You also need to look at the skills they offer; generally, the more, the better. Employees at startups should be multifaceted, having an expert skill level in one or two areas and
mid-level skills in a couple of others. If a programmer only knows how to code and does not know anything about UX design, they will only focus on function and fail to make the product user-friendly.
I am most concerned by a person's ability to think about the bigger picture. It's great when a copywriter is interested in the basics of coding, and a designer knows good copy from bad. I also pay attention to the employee's sense of purpose and motivation. They must understand why they are doing this work and what they want to get out of it. If a person comes to work for money only, he will not have answers to these questions.
Should I hire employees with passion but little experience?
With a startup, an employer should hire some people, even if they have little experience. These people have primarily soft skills but are energized and hungry to learn. If someone has just entered the field and is burning to work, you need to take them! It will be beneficial for you and your business. You can train this person, and they will be grateful for the chance to kickstart their career. Hiring experienced specialists is sometimes more difficult and risky. This is especially true when the startup is still small, and you need to gain experience with recruitment.
How to attract people without funding
Generally, it's better to start building a team only if you have enough capital to launch the project. But starting without money is reasonable if you are creating a prototype to test it out on the market. Remember, people usually have little energy for free work. But, if the idea is interesting enough, a specialist will be willing to give you a couple of weeks of work. You can market the role as an opportunity for them to try a new position and acquire new skills. In addition, you can offer flexibility and a share of the company's income.