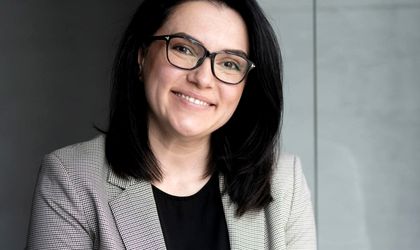 According to the report "Four Reasons Why 2023 Is the Year to Make Your Career Move", carried out by Grafton Recruitment, part of Gi Group Holding, one of the largest recruitment companies in Europe, 2023 could be the year of career changes on the labor market.
Drawing on advice from Grafton recruiters as well as international experts, the report outlines the steps an employee needs to take to overcome obstacles through different approaches and, implicitly, take the step towards a successful career change.
Ever since the pandemic, companies have been facing an increasingly pronounced phenomenon on the labor market – the great resignation – which generates increasing pressure on salary increases. The latest data shows that 41% of people with specialist training and 25% of those without training plan to ask for a raise in the next 12 months.
The economic context, the lack of predictability as well as the effects of the war near the border, have determined, in the last year, more and more Romanians to turn to professional retraining courses, a large number of employees being willing to leave their jobs and reorient themselves to other fields. So, the need for positive career change is still very real and present on the labor market. According to the Microsoft Work Trend Index, 41% of employees worldwide are currently considering leaving their jobs.
"Vast experience on the labor market has shown us that, although they feel the need for change, many people face the fear of rocking the boat in troubled waters. But passive resignation is not always the right approach. Even though there is more and more talk of a global recession, there are currently more vacancies in various sectors compared to years past. Today we are talking about a job vacancy rate that almost doubled to 3% in June 2022 from 1.6% in June 2020, according to Eurostat data. And this is a great advantage for employees ready for a change, both in terms of opportunities and in terms of time. Furthermore, from a supply perspective, the more vacancies there are, the more employers will struggle to secure the best talent. And from the perspective of employees, more vacancies means more power. Of course, there will be opportunities at every step, but the most important thing is that each employee loves what he does, because, on average, he spends about a third of his life working.", points out Elisabeta Moldoveanu, Business Unit Manager, Grafton by Gi Group Holding.
However, as the effects of the global recession gradually set in, there are employees in companies who passively resign and remain in their current positions, however great the mismatch between their desires, skills, ambitions or life vision. Thus, the fear of newness and change gradually begins to suppress the "great resignation", and in its place appears the phenomenon of "passive resignation".
This is where the proactive approach comes in, which can bring numerous benefits to staff by creating a positive image that positions them as ambitious and confident in job interviews. In addition, being proactive also involves recognizing the importance of developing skills throughout your career – a key aspect in today's job market.
"For companies, the compatibility between candidates and the future job is more and more important. On average, people entering the labor market in 2030 are expected to reassess their skills 8 to 10 times during their working life. Therefore, we are entering a new paradigm in which people are now responsible for their own employment capacity, and the desire for growth, development and affirmation in a company will bring benefits to both employees and future candidates.", states Elisabeta Moldoveanu, Business Unit Manager, Grafton by Gi Group Holding.
Gallup's State of the Global Workforce 2022 report reveals that 85% of employees are unhappy at work. In addition, by 2023 HR recruiters expect over 1 billion retrained people. Therefore, employees who choose to invest already in developing new skills will benefit from a highly competitive advantage in the future.
The main reasons why employees need to be proactive this year are: increasing vacancy rates, dissatisfaction with their current job, reskilling and thinking outside the box. Additionally, in today's job landscape, rapid change, flexibility and an open mindedness are valuable assets that drive job growth. According to the study, a quarter of workers have never had a career progression conversation.