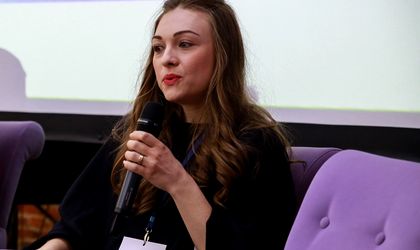 The young people belonging to 'Generation Z', the group born after the Millennials, are very good in digital works, autonomous and seek job environments they can influence, but they need guidelines, Mihaela Cretulescu, HR Business Partner at Immofinanz Romania, said on Tuesday at BR's Working Romania Conference.
"People from Generation Z have very well-defined values, they believe in their values," Mihaela Cretulescu pointed out.
"I studied Generation Z during the last period, we are constantly seeking new talents. I like them very much, they are good in digital, but they seek to influence their work environment, they are autonomous. However, I think they need guidelines," she added.
In order to recruit new talents, companies try to improve work environments with innovative solutions.
Immofinanz Romania has recently implemented the concept myhive, an international office brand that focuses on innovative office concepts that meet tenants' requirements.
myhive offices boast excellent infrastructure and provide space for lively and communicative interaction between tenants. Community Managers also organise inter-site exchanges between tenants.