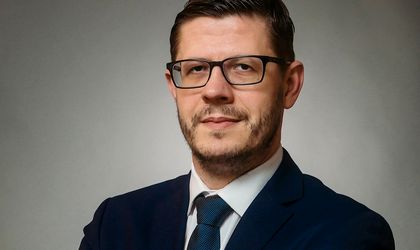 The local labour market is currently facing an unprecedented situation. If 15 years ago companies could rely upon plenty of available workforce, things are quite different today. Companies are struggling to build their teams while candidates feel that their needs are not being met. Moreover, as more and more Romanians have decided to work abroad, organisations are facing more difficulties in achieving their goals. 
By Anda Sebesi
Cristian Huzau, country manager at GiGroup, says that we are now at a tipping point and that means we will have to make use of special measures to deal with these challenges. According to him, it is time for us to start controlling the changes on the local labour market, and understanding them is the first step. He highlights seven important ideas that must be understood by all the actors involved in the Romanian business environment.
NEW GENERATIONS AND TALENTS DON'T ACCEPT MAJOR COMPROMISES 
It is very likely that the new generations are determining the most complicated change. While companies expect young people to behave like they did ten years ago, the new generation has other plans. They don't accept compromises, they don't keep their heads down and they are not afraid of changing jobs. Such candidates are aware of their value and don't accept abusive behaviours or difficult work conditions. Even less experienced professionals are not inclined to do so. This change complicates things for companies more than they had expected. It's not just that companies need to adjust their working environment and organisational culture, but they are forced to come up with attractive working packages. "Talents and new generations no longer look for a simple job and a simple financial income. They need much more than that: from vision and a modern working environment to unique non-financial benefits. It is obvious for everyone that a simple salary is no longer enough," says Huzau. He warns: "If we don't quickly understand their expectations, they will continue to change their jobs, as well as their country of residence."
PEOPLE ARE NO LONGER ATTRACTED BY REMUNERATION ALONE
New generations look for much more than a simple remuneration. Yet this change is not only visible among the new generations. Even professionals with a wider experience are beginning to focus on non-financial benefits. Being aware of the large number of job offers both in Romania and in western Europe, professionals have learned to ask for things. And companies are somehow forced to accept this situation, knowing that they cannot expect to have plenty of workforce waiting at their doors. "People have changed in an incredible way. The access to information and education are helping them to better understand how a company works and what their role is in it. And when you are aware of your important role, you learn how to make demands," says Huzau. Understanding and controlling these changes is the solution. "Today, in the HR field, if we want to control the changes, we need to play together. Otherwise, we will face a massive export of workforce towards the west, including talents," he warns.
A UNIVERSITY DEGREE IS NO LONGER ENOUGH
While companies need to adapt to the current changes, "people should be highly trained if they want to get all the additional benefits," says Huzau. In other words, a university degree is no longer enough. Continuous and additional learning is a must for a candidate who targets a modern job. "From any perspective we might look at things, if you ask, you need to offer something in return. Extra benefits are great, it is normal to be paid according to how much you work and your added value. But it is clear that you should bring real value. We advise our candidates to learn continuously, participate in different courses and conferences and do extra reading. I'll say it again: ," adds Huzau. 
THE REPUTATION OF A COMPANY IS INCREASINGLY IMPORTANT
Candidates look at a company's reputation before going to an interview or accepting a new job. This is probably the most severe change on the labour market. "There are companies that can't hire the right people because of their poor reputation. We are in an era of information where everything can be discovered in about five seconds. Whether we talk about current debatable behaviours or past ones, nothing can be hidden today. People talk, remember, share experiences. Today there are organisations which both highly experienced people and young talents avoid," says Huzau. He adds that a company should pay attention to its reputation and invest in solving potential problems. Any delay in this endeavor will weigh on the process of building productive teams meant to support business goals. "Being aware of this, GiGroup has created a department specialising in reputation management, through which we will help companies with a poor image improve the way they are perceived on the market," adds Huzau. 
ROMANIA OFFERS CONDITIONS WHICH ARE COMPARABLE TO THOSE IN WESTERN EUROPE 
Many people have left Romania to work in western Europe, generating a human resource crisis. Yet, in the past few years, Romania has become an interesting attraction through the factories located in its western region. Thus, people who want to relocate from eastern to western Romania will get an attractive salary, housing and three meals a day. These benefits are changing the offer in Romania and providing real options for those who want to stay here. Andrei Luca, operations manager Romania at GiGroup, explains how Romanians can be convinced not to leave the country. "We present the benefits to them and joyfully notice that they are tempted to stay in the country. The idea of being able to save up the salary (considering that all of their expenses are covered by the employer) is a strong reason for them. Then, it is about the fact that they are close to their families. Some of the candidates who are employed on an indefinite period eventually choose to move to the western part of Romania along with their families," he says. 
AN INCREASED STANDARD OF LIVING
We are all aware of the current workforce crisis, especially in traditional jobs. But we need to understand that people are no longer inclined to accept grunt work. Those who used to accept it have chosen to work in western Europe, where they are well remunerated, while young people are not interested in such jobs. "Everyone wants to go to university, and parents guide their children to a better life. Few still want to have a hard, traditional job. This is why we will witness an import of workforce from Asia."
DIGITIZATION
Last but not least, the digitization of processes also generates problems on the labour market. The banking industry faces an obvious digitalization process. Many transactions can be made by robots and we already have banks which are almost 100 percent digitalized. 
CONCLUSIONS
The labour market has changed and it will continue to do so. Those who gave up on Romania for a better life in western Europe will not come back. More and more highly educated candidates are choosing to work in western Europe. But young people who choose an education abroad are the most important. They are likely to never return to Romania. Considering this fact, it is now time to be aware and take control of the changes on the labour market.