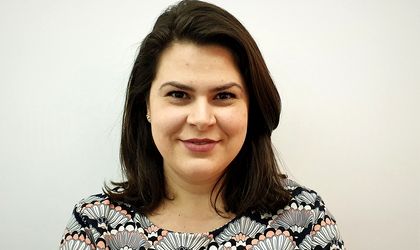 More and more companies in Romania have started to adopt employer branding strategies in the context of a low availability of skilled workforce. BR sat down with Alina Vesca, L&D and Talent Manager at Vodafone Romania, to learn about the ways in which Vodafone uses employer branding to attract and retain the best employees.
By Anda Sebesi
How important is the concept of employer branding for your company and how do you apply it?
Employer branding is definitely important for Vodafone and it will increasingly be so. 
We have a global employer branding strategy and a global Employee Value Proposition that reflect our culture, our "DNA", what an employee gets by working at Vodafone, but, to some extent, also what is expected of them. At the same time, each market has the freedom to identify and implement the strategy and EVP in a way that is most relevant to them, in order to best connect with the hearts and minds of the local people. 
Our organizational culture is based on the approach of offering a complete, valuable experience to both potential candidates and to our employees. This experience goes all the way through the cycle, from the moment we interact with young graduates or final year university students, to the phase when candidates participate in our recruitment process and up to when they join our team. 
A priority for us is to attract young, talented graduates and we have created dedicated programs for them. An example is our management trainee program, Discover, addressed to young graduates and last year university students, which offers them the opportunity to explore various activities within the company, both technical and non-technical, according to their interests and skills. We also have a strong commitment to diversity and women's empowerment within our own business. We support women at different life stages and our long-term ambition is to become the world's best employer for women by 2025. Due to our agile way of working implemented within several departments of Vodafone Romania, we provide technical and entrepreneurial talents with more direct access to resources and a decision-making capacity. We focus on encouraging people to develop their skills and competencies, so that they can be ready to meet the requirements of the future jobs.
The complete experience we offer contributes to our employees' engagement level. The Vodafone Romania Foundation has many projects that make a significant difference for Romanian communities and we encourage and support our employees to participate in volunteering activities, thus enabling a sense of purpose, of doing a greater good, things that are very important to them.
From this perspective, what are the main challenges you face, considering the recent merger between Vodafone and UPC?
The main challenges come from creating one common culture, while acknowledging and keeping the best from both "worlds", Vodafone and UPC. Then there is the challenge of getting across this message about the new culture, of who we are and what we have to offer as one company, both to our employees and externally, and then making the promises come to life.
How difficult is it to build and increase employer branding within a company?
I think it depends on the company, its strategy, the context it operates in. At Vodafone, we do have the advantage of a strong commercial brand and also a strong culture, but we cannot rely on them alone. Employer branding is very close to marketing nowadays, it requires a structured and consistent approach. It also requires treating your employees as brand ambassadors – employer brand is a lot about people's stories and who better to tell the story of an employer than the employees themselves?
What is the future of employer branding in Romania? 
I think employer branding will become more and more important in Romania, as we are in an ever more competitive labor market and companies need to differentiate themselves, be able to clearly articulate what makes them unique, why someone would choose to work and stay with them versus the many other competitors.
Then, and not only in Romania, I think social media will be ever more present as a tool to disseminate employer brand information and that the voices of people – employees, candidates, customers –  will be stronger and stronger in telling the story of the brand besides what is formally communicated under the employer brand umbrella.
How can you turn your employees into brand ambassadors? 
Employees can clearly be a company's best brand ambassadors. This is like an ultimate test for a winning brand that is delivering on its promises.
Employees who understand the company's purpose, strategy, products, employees who enjoy their work, feel connected, see that they can learn and grow while doing amazing things that shape a better future will feel proud and want to spread the word.