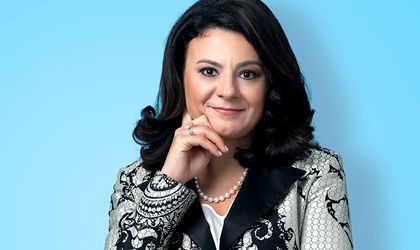 With companies making significant efforts to get back to normal after they've dealt with the impact of COVID-19, the next step for them is to set up a plan for their employees to return to the office. But as experts say and companies confirm, this return will be a gradual one, as the evolution of the coronavirus pandemic is still unpredictable. The main focus now for both landlords and their corporate clients is to ensure a safe working environment by implementing measures and clear protocols for how everything in the office operates while managing health and safety risks for employees. BR sat down with landlords and companies and found out how they were preparing for their employees' return to the office.
By Anda Sebesi
"Many companies operating in Romania have decided to slowly resume their activity and the process of returning to the office is definitely a gradual one. For example, from mid-June until the beginning of September, employees from the BCR headquarters will spend one week at the office and two weeks at home, in a teleworking regime, while in the branches, two thirds of staff will be permanently present.
Since the beginning of the lockdown, BCR has had a cautious approach regarding the return of our colleagues to the office. As a responsible employer, our top priority is to protect our people.
Interested in more HR talks? #TheFutureOfWork will once again shine bright this fall at Working Romania – Autumn Edition. Stay tuned for more info!
We started taking measures to ensure a safe and cautions return to the office. Thus, from mid-June until the beginning of September, the employees from the headquarter will work one week from the office and two weeks from home, in teleworking regime, while in the branches, two thirds of our colleagues will be permanently present." says Andreea Voinea, executive director within the BCR HR Division.
"We also take from this experience the idea of capitalising on the good things we have been doing during this period.  For example, using teleworking to a greater extent and making it part of our way of being or moving some HR processes online (such as recruitment, onboarding or training). During this period, we continue to invest in learning and in the development of existing skills, and even more importantly in emerging skills, relevant to the new reality." Andreea Voinea.
Asked about the moment when the lender's entire staff would be able to return to the office, Voinea says that the company will adjust its plan based on the evolution of the pandemic.
"With our number one priority in mind (keeping our colleagues and customers safe) we decided that we will adjust this plan based on pandemic evolution. In the meantime, only 33 percent of us will be present in the office at a time. We will be working in the office for 5 days every two weeks, until the end of summer. Starting in September, we will have weekly rotation. Each employee will work 1 week from the office and 1 week from home. Every decision on this matter will be balanced by the COVID-19 situation," she says.
She adds that during lockdown, 85 percent of BCR's employees worked from home. Though the bank did use teleworking as a flexible working practice before the coronavirus outbreak, it was not used at a large scale.
"Fortunately, we were able to adapt very fast and offer our employees the possibility to work from home to a large extent. During lockdown, 85% of our colleagues worked from home. We had teleworking before as a flexible working practice, but not to such extent." Says the BCR representative.
"Since flexibility is highly appreciated by our colleagues, it will probably become a way of living in the new normality. Therefore, we are surely considering keeping some of these good practices in the long run. As a matter of fact, we've just launched an internal survey that will help us understand how we can create a better workplace for the future," Voinea concludes.